Are you looking for a team with a proven track record of delivering results?
Yes, I am!
Hotel Digital Marketing Services
Olive & Lake
You'll see many agencies offering digital marketing services for hotels. Some will do websites, others might handle your social media and some companies might only focus on your branding. While these companies might excel at what they do, it's only half the story.
It's all well and good having a shiny new website, but it won't drive direct bookings unless people are viewing it! You need other digital marketing services to drive targeted traffic to your website such as metasearch, Google ads, SEO, content marketing and more.
Sebastien Olive and William Lake have a combined experience of more than 25 years of working in digital marketing and specialising in the tourism and hospitality industry. We've sold millions of dollars of inventory through sales channels we manage, and we understand exactly how your guests need to see your hotel at every step of the booking journey.
Having a brand new and well-optimised website is a great start, but it's only that - a start. To really be successful online, you need a holistic approach to marketing where all services are working together and complementing one another.
We come highly recommended...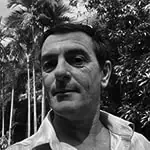 Frederic
Owner of Pavillon d'Orient
Olive & Lake are real professionals, and they know what they are doing! We hired them to help us manage our online presence for our hotel. Our scores on the OTAs quickly improved and we got more visibility and bookings!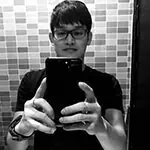 Virak
Montra Nivesha Hotel
This company is outstanding! Staff are friendly, fast to answer requests and easy to work with, especially Sebastien. Everything is possible with these guys, ideas, solutions and advice. I highly recommend Olive & Lake.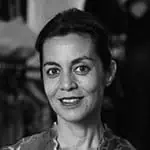 Nathalie
Owner of Maison Polanka
We rebuilt our website entirely with Olive & Lake after a disastrous experience with another designer. It was easy and smooth and a pleasure to collaborate with them. We highly recommend Olive & Lake as a webmaster.
Building a Long-Term Relationship
Choose a Partner You Can Trust
A holistic approach to digital marketing isn't a quick and easy job. It takes time and effort to get everything working together in harmony for your business to reap the benefits. 
Things need to be setup in the correct order. There's no point in running metasearch campaigns if your rate parity isn't fixed. You don't want to waste money on digital ads or SEO if your website isn't converting visitors into guests. 
We want to get to know you and your business, as this is what will help us to make our work with you a success. 
We focus on getting results for our clients. With so many aspects to consider, we start with the ones which will have the most impact first.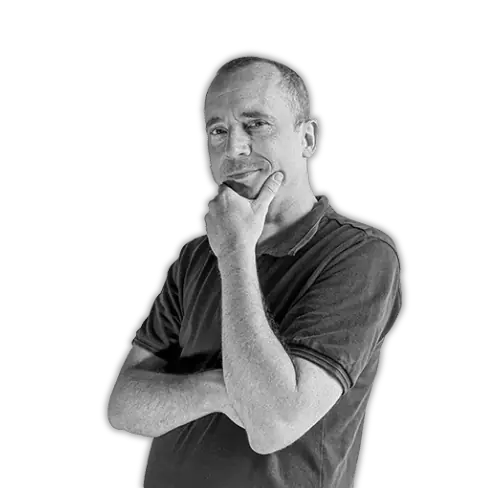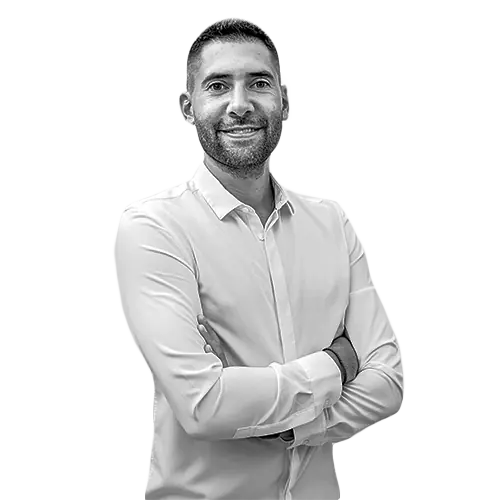 Guest Sales Funnels
Understanding your guests is key to success
A good digital marketing plan will look at how your guests are finding and booking your hotel.
We need to ensure that your property has great visibility where your guests are looking. Once they've seen you, then the fun can start. We need to keep them going along the booking path until they become a customer.
Even then, it doesn't end there. Revenue can be further increased by upselling, getting great feedback and turning guests into loyal guests and ambassadors.
Understanding your guests is the most important aspect of any successful digital marketing campaign.
Are your marketing efforts leading to more bookings?
Contact us today for a no strings attached and 100% FREE Consultation about your new website.
Chat with our Team
Want to know more? Keep reading.
Hospitality Digital Marketing Services
Olive & Lake
We offer everything a hotel needs to succeed online. Our team understands all the different aspects of digital marketing to help drive more bookings and increase revenue for your hotel.
Holistic Approach to Digital Marketing
When building a digital marketing strategy for a hotel, we have to consider the guest journey and how they move through the sales funnel. 
We need to ensure that your hotel is visible on platforms where your potential guests are searching for hotels. 
Then, we need to make sure that your offer is attractive to guests. 
But it doesn't end with a booking. We also want to ensure that we optimise for upsells before the guest checks in. And after their stay, we should encourage reviews and guest loyalty.
Olive & Lake can create and implement your entire online marketing strategy to encourage more bookings and improve your bottom line.
Read More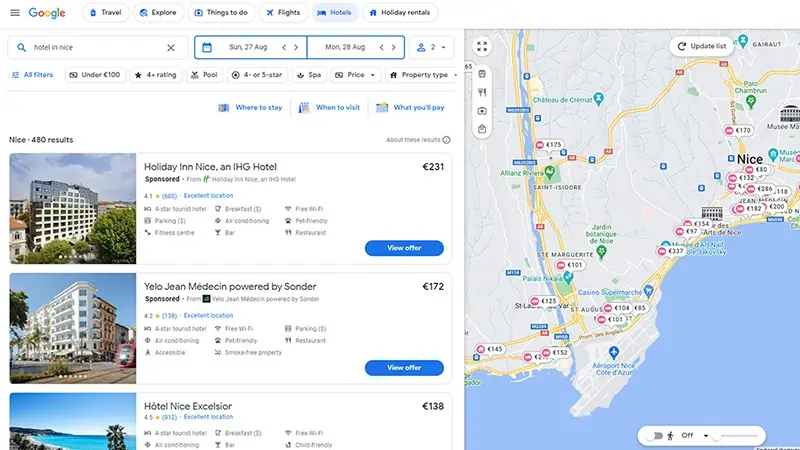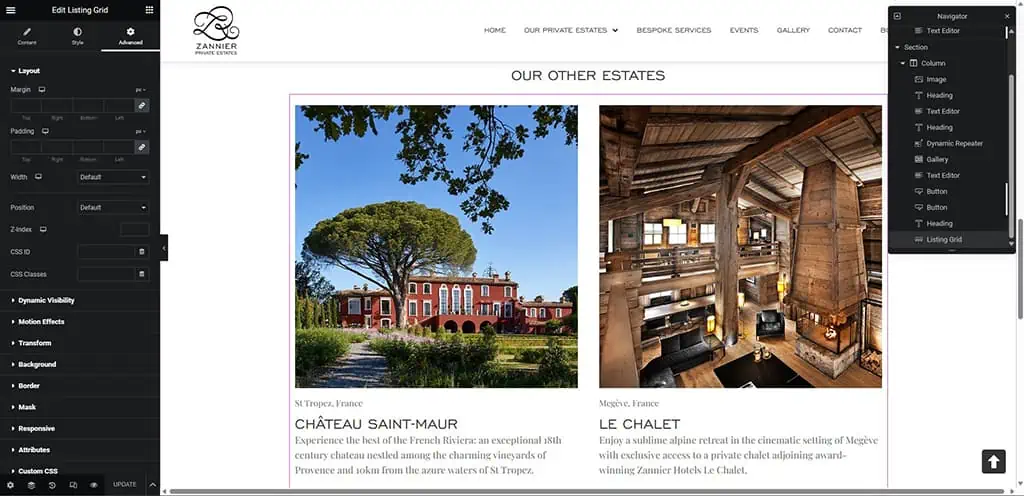 Beautifully made and optimised for bookings.
We're not just another IT company and a team of developers who can make websites. First and foremost, we're online marketers and we understand what your website needs to sell your rooms.
Everything comes back to your website and it's important that this foundation is as good as it can be before moving on to other aspects of online sales. 
Your website is the heart of the online strategy and without a strong heart, everything else will fail.
You need a website which will turn targeted traffic into booking guests.
We've made 100s of websites for our clients and we know how to drive direct bookings!
Read More
Cost-Effective Direct to Guest Marketing
Emails are a great way of reaching out to your guests at each stage of their journey from booking your hotel to the post-stay period. 
This very cost-effective method is still going strong more than 50 years after the first email was sent.
We can use emails to upsell other products and services, ask for reviews, and turn guests into repeat guests.
On top of this, email marketing can quickly be scaled up and automated to save time and money.
Use emails to reach out to guests at each stage of their journey from the point of booking to the post stay period.
Read More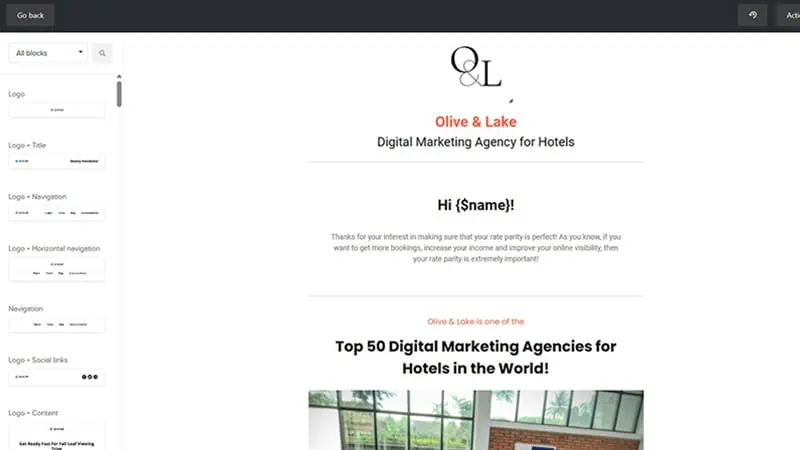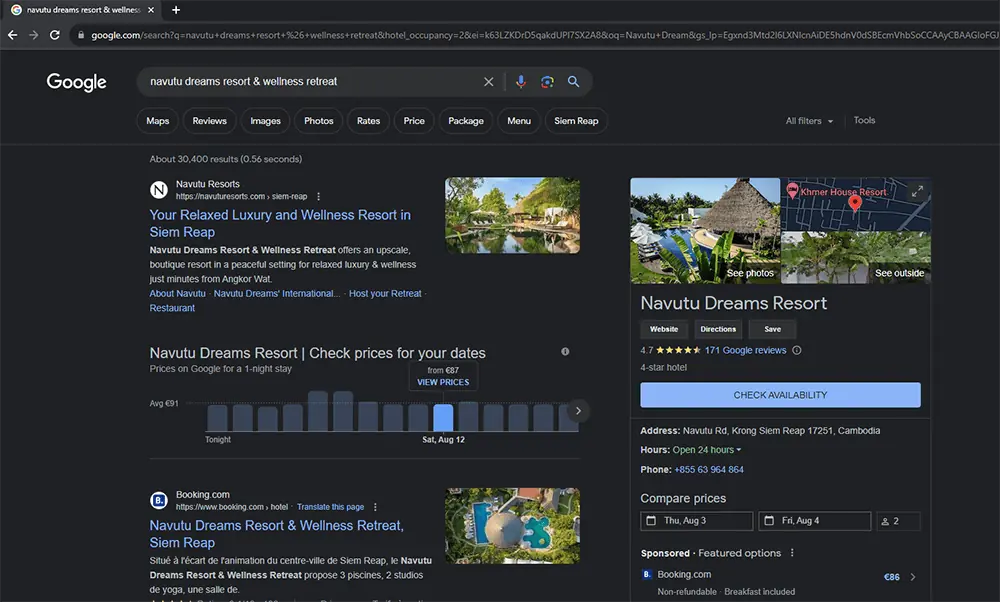 Pay per Click Ad Campaigns
Go to Google and type the name of your hotel and your location. What do you see? Big companies like Booking.com and TripAdvisor paying for ads for your hotel name. 
When people are looking for your hotel, they are looking for your website! So, you need to fight fire with fire and put your hotel at the top of the ad space. 
This will give searchers another point of entry to your website and one less for other booking channels. 
We setup campaigns for your hotel which drive real booking for your property. 
Get more direct bookings with an effective Google Ads brand protection campaign.
Read More
Visibility on Search Engines
Understanding how your customers use search engines to book your hotel is at the heart of our SEO strategy. 
You'll see many companies telling you how they can rank number 1 for this keyword or first page for that keyword. But it's more than that. 
It's about getting organic visibility across all aspects of search engines including local map listings, business listings, organic search results and more.
This is where we are different from other SEO companies. We understand that the hospitality industry comes with its own unique requirements, guests booking journeys and we optimise for every step of the way.
Get more visibility on search engines to drive direct bookings for your hotel. 
Read More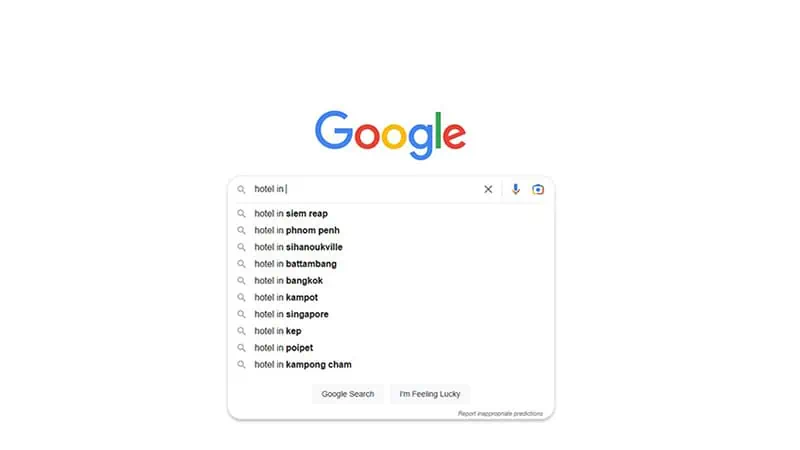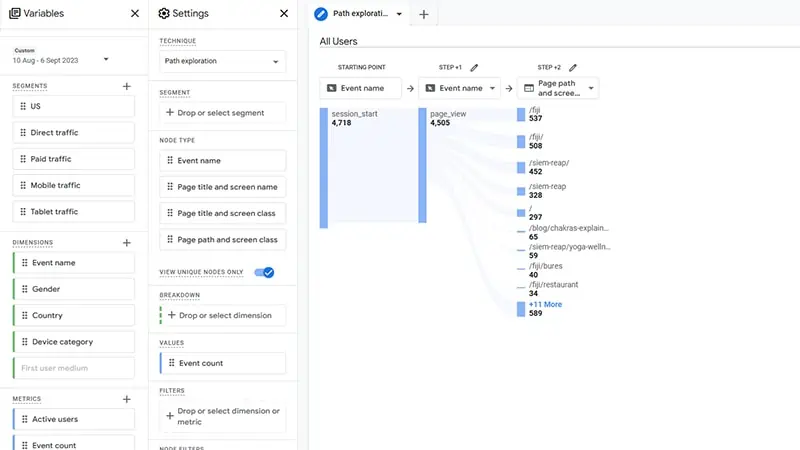 Understanding how guests search for your hotel is important. This will help you to fine tune your online presence to drive more bookings and generate additional revenue streams.
Once you understand the guest journey you can make sure that your hotel is visible at every step along the way. Know that a good website can drive direct bookings, search engine optimisation can drive targeted traffic, metasearch ad campaigns help send people to your booking engine, and more.
All these things together will help push visitors through the sales funnel and turn them into guests.
Everything needs to work together in harmony, so that your hotel stands out from the competition.
Read More
Are your marketing efforts leading to more bookings?
Contact us today for a no strings attached and 100% FREE Consultation about your new website.
Get Started Now
Our team will get back to you shortly!
Digital Marketing Services for the Hospitality Industry
You need an agency which can offer everything you need under one roof. There are many website designers out there, some great SEO people and some fantastic bloggers. But, for real success, you need to understand how all these things work together to achieve the overall goal of driving bookings and increasing revenue. 
An email marketing campaign is great if setup correctly, but you need to use it effectively. Email newsletters can drive repeat bookings, send visitors to your blog or upsell other products and services. 
Similarly, having a beautifully made website is also great, but it won't get many bookings if people are not finding your site. 
A holistic approach to digital marketing for hotels is essential to ensure success for any online marketing campaign.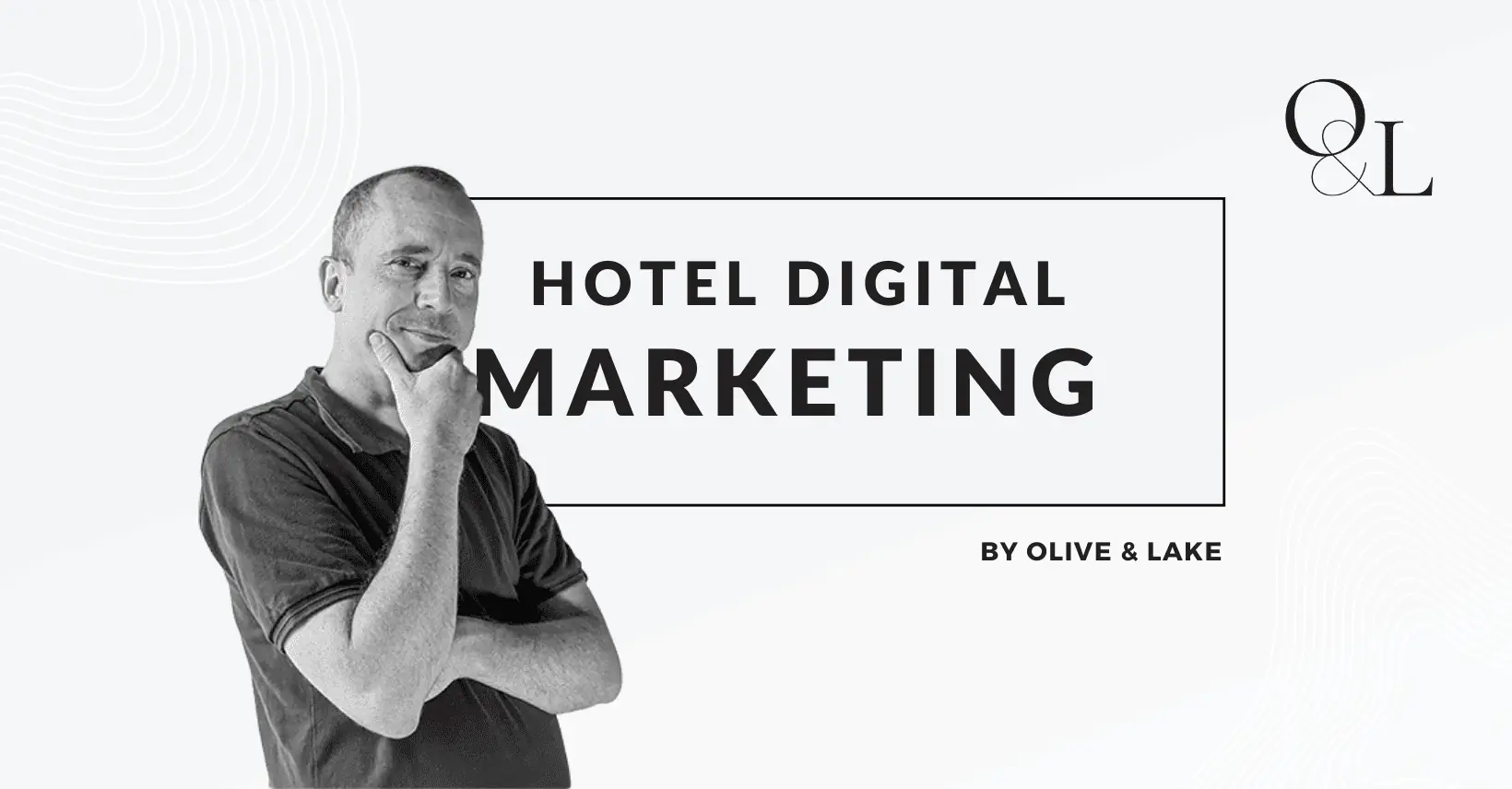 Frequently Asked Questions
What do digital marketing services include?
Digital marketing services refers to marketing campaigns which appear online. There are many forms of online marketing including paid ads, search engine optimisation, social media and more. For hotels, it all starts with a website. Having a well-designed and optimised website is the foundation of any digital marketing campaign for hotels.
This all sounds great, how do I get started?
Just contact us today for a chat about your needs and goals for your hotel.
It all starts with a chat, we'd like to get to know you and your business first.