Do you need help distributing your inventory?
Yes, I do!
Hotel Distribution Management Service
Olive & Lake
Distribution management for hotels is about optimising all your sales channels including online travel agencies (OTAs), Global Distribution Systems (GDS), direct booking engine and more.
You might think that it's enough to get yourself a channel manager, hook it up to Booking.com, Expedia and Agoda and that's it. For most hotels, that's what they do.
Optimising all your sales channels takes time and effort. Fortunately, with our cost-effective solution, this service is now available to hotels of all sizes. We will get you more visibility, increase your bookings and revenue.
What Olive & Lake does is different! We create and implement an effective hotel distribution management strategy which increases visibility on all your sales channels leading to more bookings, more direct bookings and more revenue.
We come highly recommended...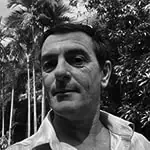 Frederic
Owner of Pavillon d'Orient
Olive & Lake are real professionals, and they know what they are doing! We hired them to help us manage our online presence for our hotel. Our scores on the OTAs quickly improved and we got more visibility and bookings!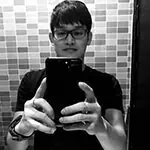 Virak
Montra Nivesha Hotel
This company is outstanding! Staff are friendly, fast to answer requests and easy to work with, especially Sebastien. Everything is possible with these guys, ideas, solutions and advice. I highly recommend Olive & Lake.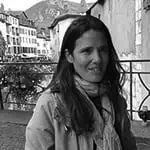 Giovanna
Owner of Navutu Resorts
Olive & Lake take care of our distribution and revenue management and have been very dedicated and available from the beginning, always looking for new models, strategies and platforms to improve our conversions rates.
Increase Visibility, Rankings & Revenue
Choose a Partner You Can Trust
Distribution management is one of the most overlooked aspects of digital marketing. Many hoteliers just get a channel manager and think that's all they need to do.
This couldn't be further from the truth. Distribution management can be very technical, but it's one of the biggest revenue generators for your property.
Managing conversion rates, rate parity, content, reputation, rate distribution, special offers and deals across multiple channels is hard. But if you get it right, the rewards can be huge.
Ranking your hotel highly on OTA search engines is an ongoing effort but one which will result in higher revenue for your hotel.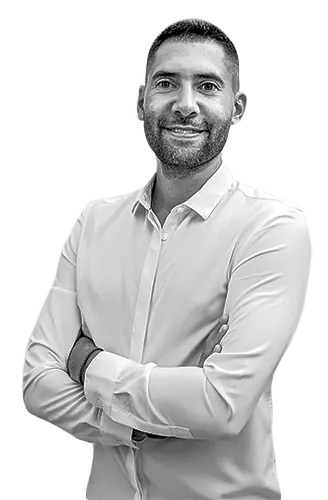 How Can Distribution Management Help Your Hotel?
What Do You Want From Us?
Our flexible approach to work comes from our experience. Every client we work with has different priorities and expectations. But it all comes down to our approach.
There isn't a one-size-fits-all for all hotels. That's why being flexible is important.
Our distribution management service covers many aspects of selling your rooms online which will affect bookings. This includes how you are meeting guest expectations, data analysis, competition analysis, revenue reports and more. Our aim is to get you more visibility across all your sales channels in one all-encompassing, flexible and cost-effective method.
Cost-Effective
Save money by outsourcing to Olive & Lake. It's hard to find skilled staff in this area, so instead hire our entire team to support you for a fraction of the cost.
Get a full team of professionals working for your hotel.

Dedicated account manager to provide personal support.

All-in-one service. We'll take care of everything.
Flexible Solution
We don't have long-term contracts. All our work is done on a month-to-month basis. We are confident in the quality of our work.
Cancel at any time, but stay with us because we get results.

100% trusted partner. Transparency in everything we do.

Results driven team working for your hotel.
Full Support
We understand that you want to ask questions and feel supported. You can rely on us to answer your questions and support your business.
Full support for your hotel. No problem is too small.

Let us support you to free up your time to run your hotel.

We're always available to chat and answer questions
Ready To Get More Direct Bookings?
Contact us today for a no strings attached and 100% FREE Consultation.
Get Started Now!
Want to know more? Keep reading.
Get More Bookings for Your Hotel
Benefit from Our Global Experience
We've worked with different types of clients all over the world. Whether you're a small B&B, a large hostel, a wellness retreat or a 5-star hotel on a tropical island, we can help you.
Olive & Lake pride ourselves on getting results for your business. That's why we don't have long contracts. Our clients stay with us because we get results.
Increase bookings and revenue with an effective distribution management strategy. This is one of the most overlooked and effective methods of getting more bookings.
Use Technology to Work for You!
Setup, Implementation, Support & Training
There is a lot of technology available on the market which will help you to manage inventory across multiple sales channels.
As a minimum, you're going to need a channel manager, property management system (PMS) and website booking engine.
If you start searching online, you'll quickly find 100s of options that all claim to be the best!
We've used many of them and will recommend the best technology stack for your business.
Knowing what software to buy is difficult. Olive & Lake, with our years of experience, can help you to get the right solution.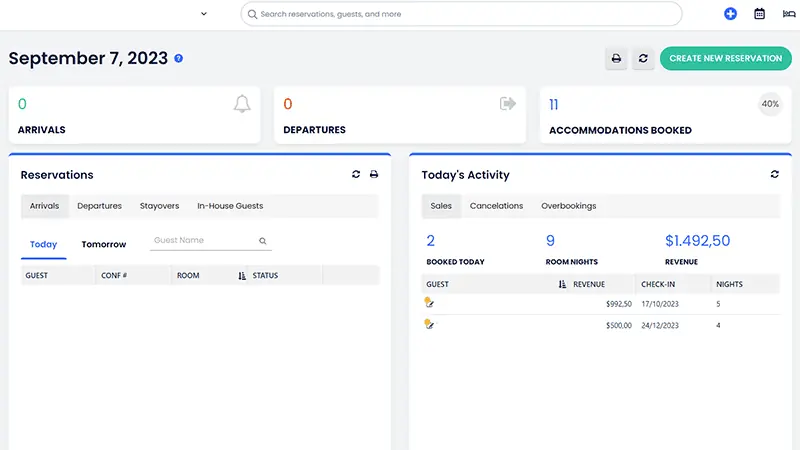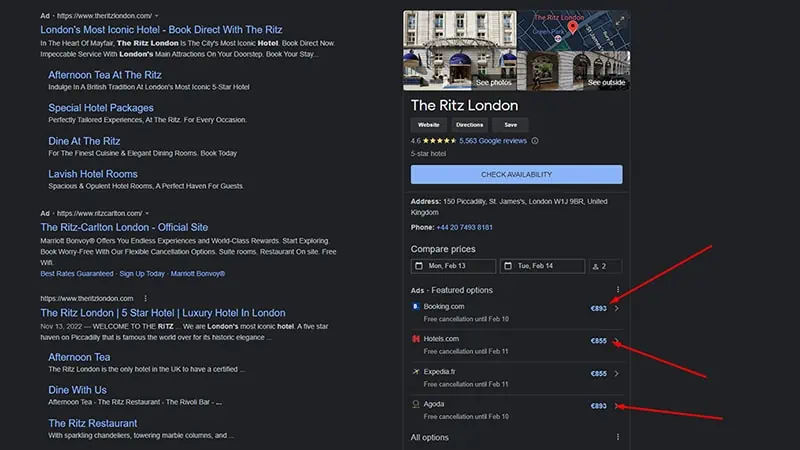 Hotel Rate Parity Service
Managing Rate Parity
One of the biggest aspects of ranking highly in OTAs is rate parity. OTAs will routinely check your rates on other online booking platforms.
If they find cheaper prices elsewhere, they will push your website down in the search results and reduce your visibility.
Checking rate parity manually is very time consuming and hard work. So, Olive & Lake will automatise this process.
We check multiple channels and dates for up to 1 year in the future and this data is updated daily.
If there is a problem, we'll find it before the OTA finds it.
Rate parity is one of the biggest ranking factors for OTA search engines. It's important that this is checked daily and any issues found are fixed immediately.
OTA Management & Optimisation
You may want to avoid OTAs and focus on direct bookings. You might get most of your bookings from tour agencies. Or your strategy might be focused on online bookings. Either way, there's no avoiding OTAs. So, instead of fighting them, we use their power to your advantage.
A good OTA strategy will not only increase bookings, but it will also increase DIRECT bookings.
We implement a strategy which will optimise your visibility, increase your rankings, improve the number of bookings you receive and reduce the commissions you pay. With OTAs, the key is getting visibility. Olive & Lake have a proven track record of helping our clients get the exposure they deserve on every sales channel.
Ready To Get More Direct Bookings?
Contact us today for a no strings attached and 100% FREE Consultation.
Get STarted Now!
Want to know more? Keep reading.
Optimise Processes & Save Time
Optimise Operations
By choosing the right tools for the job and outsourcing to our very experienced team, you'll save both time and money.
We'll create standard operating procedures (SOPs) for your team and take care of all the technical aspects of the job for you.
Hotel distribution management services are designed to help hoteliers save time and money while managing your inventory and rates across multiple channels.
Our expert team will work with you to create a customized distribution plan that meets your unique needs.
With our help, you'll be able to maximize your revenue, reach new markets, and improve your guest experience.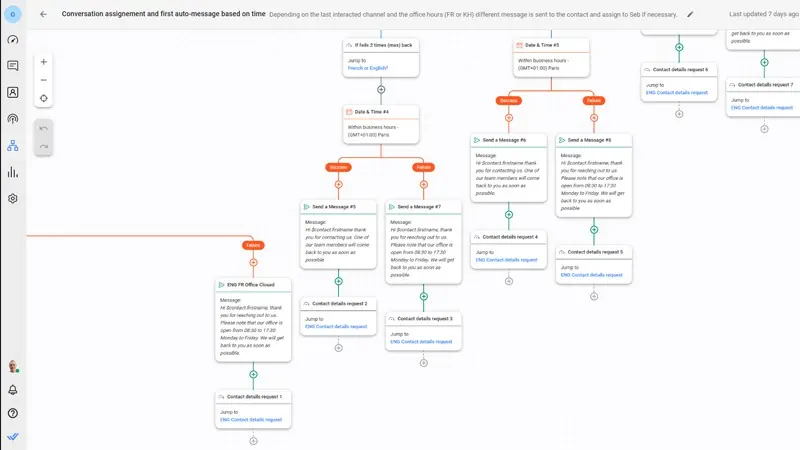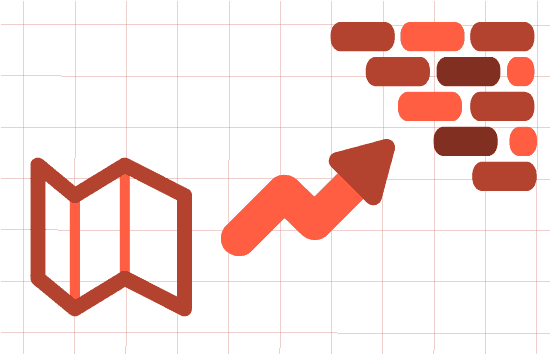 Regular Updates & Strategy
Actionable Reports & Recommendations
As this area of hospitality is ever evolving, circumstances change and seasons vary from year to year, it's important that we take a flexible approach to our work.
We'll have an in-depth review each month and a face-to-face meeting to discuss our findings and what will happen in the next month.
Our team will always be on hand to answer any questions you may have and provide you with regular updates as soon as something happens.
You'll never miss a thing when you have a whole team of people managing the distribution for your hotel.
Don't fall behind with the latest trends and technologies in the hospitality industry. Let us keep you updated and we'll make sure you're always ahead of the curve!
Guest Communication Automated
Automate Processes
When you get a booking from any channel, you want to start communicating with guests. Fortunately, this can be automated, personalised and tailored to each individual guest.
This is the perfect way to make your processes more efficient and free up your time to be doing something else.
Additionally, automating emails sent when guests make bookings is the perfect opportunity to upsell other products and services offered by your hotel.
Automating communication when guests make a booking is important to help you meet guest expectations and increase revenue.
Ready To Get More Direct Bookings?
Contact us today for a no strings attached and 100% FREE Consultation.
Get Started Now!
Our team will get back to you shortly!
Hotel Room Distribution Management
As a hotelier, you know that distribution management is key to getting more bookings and increasing revenue. You'll also know that to do it effectively takes time and experience.
This is where Olive & Lake can help you. We have a dedicated and expert team to manage the distribution of your property across multiple sales channels.
Nowadays, it's more important than ever to make sure your property has good online visibility to drive more bookings.
Olive & Lake's team of experts can help you achieve all of these things by optimising your listing on booking sites and making sure your room rates are competitive.
Additionally, a good distribution management system will allow you to track your bookings and performance so that you can continually improve your online visibility and increase your direct bookings.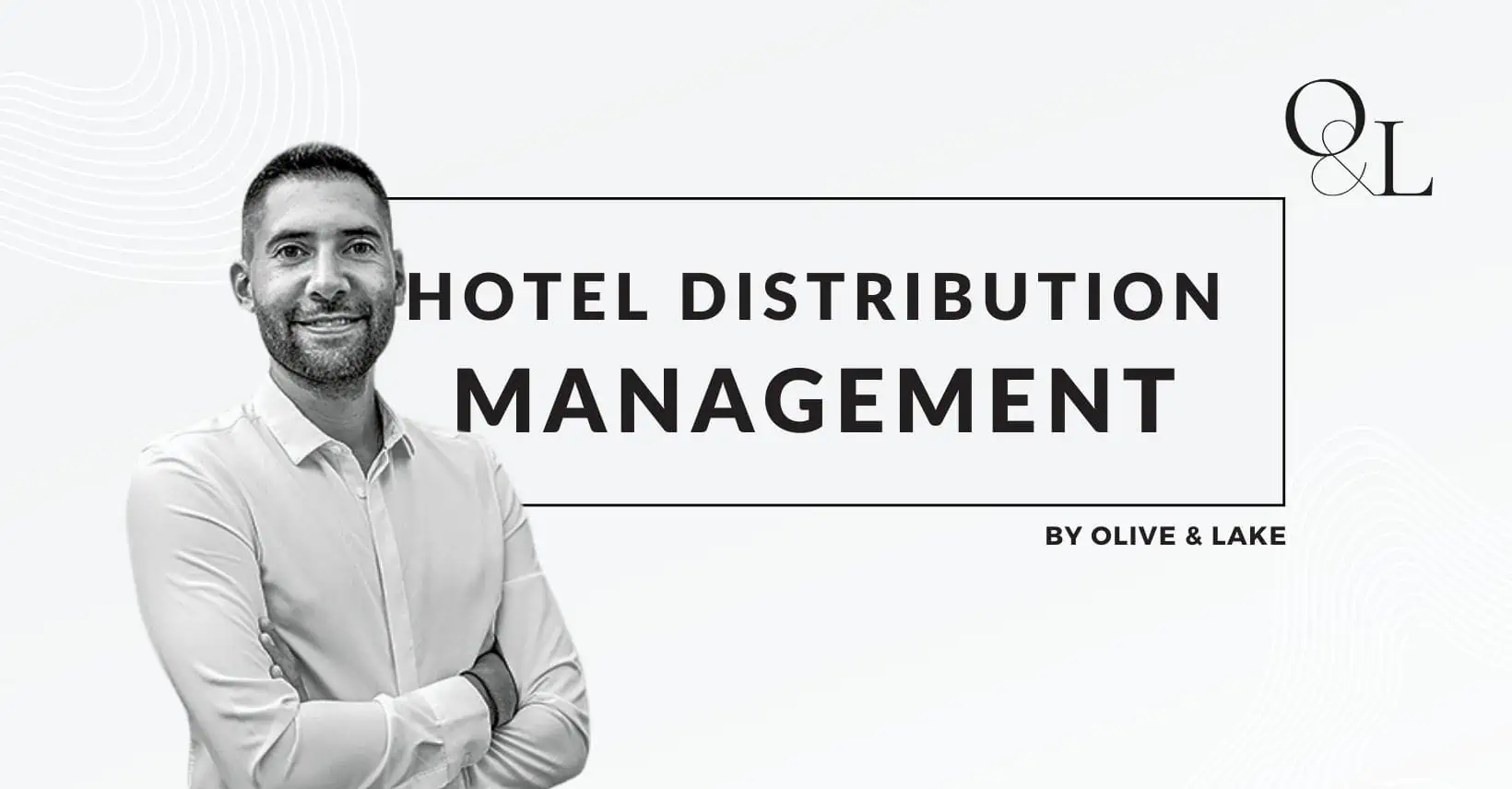 Frequently Asked Questions
What is hotel distribution management?
Hotel distribution management is maintaining your room rates and availability across multiple sales channels such as Booking.com, Expedia and your direct booking engine.
Many people would have you believe that you can get a channel manager and that's all you need to do. However, you do need to constantly manage your distribution effectively to maximise your success.
When done correctly, a well-implemented distribution management strategy will help you to get more guests, drive direct bookings, increase revenue and exceed guest expectations.
Why is hotel distribution important?
Hotel distribution is important because a good distribution strategy can help to increase your online visibility which will drive bookings, encourage direct bookings, increase revenue and maximise guest expectations.
Having an effective distribution management strategy can really help your business to succeed. Not implementing an effective strategy can cause your hotel to lose revenue.
This all sounds great, how do I get started?
Just contact us today for a chat about your needs and goals for your hotel.