Are you using email marketing and automation to its full potential?
No, I'm not!
HOTEL EMAIL MARKETING SERVICE
Olive & Lake
Although emails have been around since the dawn of the internet, email marketing is still going strong well into the 21st century. A strong email marketing strategy for hotels will help you to connect with your guests in a cost-effective manner.
The key to a successful email marketing campaign is not to send out as many special offers as possible. Instead, you want to create engaging content that your guests will look forward to receiving every time your email lands in their inbox.
The good news is that email marketing is one of the more affordable methods of digital marketing, can be automated and scaled to 1000s of recipients quickly and easily.
If your hotel isn't utilising the power of email marketing, then you're missing out on revenue. This relatively inexpensive method of marketing should be in every digital marketers tool box as it can provide real results.
We come highly recommended...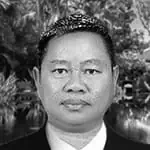 Sothea
Owner of Pavillon d'Orient
We hired Olive & Lake to design our new website and to manage the revenue management for our hotel. Working with them has been very useful, smooth and everything quickly get much better for our business!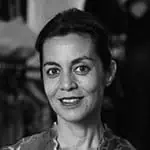 Nathalie
Owner of Maison Polanka
We rebuilt our website entirely with Olive & Lake after a disastrous experience with another designer. It was easy and smooth and a pleasure to collaborate with them. We highly recommend Olive & Lake as a webmaster.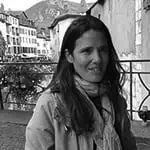 Giovanna
Owner of Navutu Resorts
Olive & Lake take care of our distribution and revenue management and have been very dedicated and available from the beginning, always looking for new models, strategies and platforms to improve our conversions rates.
Easily Actionable and Effective
Utilise the Data You Already Have!
As a hotel, you collect a lot of information about your guests which other businesses can only dream about. With hotel bookings you get contact details, names, addresses, phone numbers, nationality and sometimes even more.
Other businesses can only fantasise about having this kind of data.
With a little bit of work, you can collect even more data from your guests – of course, with their full consent.
Using this information to create an effective and actionable email marketing strategy should definitely be a part of your overall guest communication plan.
Turn your data into an actionable email marketing strategy to improve your reputation, enhance guest satisfaction, trigger more bookings and increase your revenue.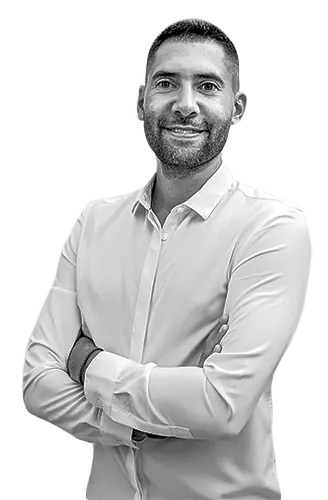 What Do You Want From Us?
There are many aspects of email marketing including pre-stay, during stay and post stay emails. There are also email newsletters, collecting email addresses and other things to consider. Depending on the size of your hotel and the staff you have, you may want us to manage the entire process for you or set everything up and let you run with it.
We don't try to box you into one of our services. Instead, we tailor our services around you and your business.
Whatever you need from us, we can help you. We can take care of the technical aspects of email marketing and let you create the content and implement the strategy as you see fit. Or, we can take care of everything for you.
Fully-Managed Service
Let us set everything up, write content and implement your email marketing strategy for you.
Save time and free up your schedule for other tasks.

Let us do what we do best and leave you to running your hotel.

All-in-one service. We'll take care of everything.
Hybrid Service
Many clients want us to take care of the technical and automation, but want to be in control of the message.
Full training provided. No experience necessary.

Easy-to-use interface, training and support.

Let us take care of the technical aspects of email marketing.
Full Control
You just need us to set everything up, hand it over and let you or your team run with it.
You'll have full access and full control over everything.

We'll provide you with help and support along the way.

Control every aspect of your email marketing campaigns.
Email Marketing Complements The Overall Strategy
HOLISTIC APPROACH TO DIGITAL MARKETING
Email marketing is part of a bigger plan and shouldn't be viewed as a stand-alone subject.
For example, if you're doing content marketing, you can share your blog posts to your email contacts and drive visitors to your website.
Or you could improve your reputation by automating processes asking guests for a review.
You should also upsell to guests after they've made a booking. Email marketing can help you do this efficiently.
The possibilities are endless. Email marketing is cost-effective and provides one of the best returns on investment.
Do you have a Successful Email Marketing Strategy?
Contact us today for a no strings attached and 100% FREE Consultation.
Start Now!
Want to know more? Keep reading.
Building Email Lists
List Building & Maintenance
The first stage is building email marketing lists. When you get bookings from OTAs like Expedia or Booking.com, you're not always provided with the guest's email address.
We'll provide you with advice and consult on how you can build your email lists in house.
There are various things you can do from changing your check-in or check-out procedures, offering exclusive discounts when signing up to your email lists and more.
A successful marketing campaign starts with building and segmenting email lists.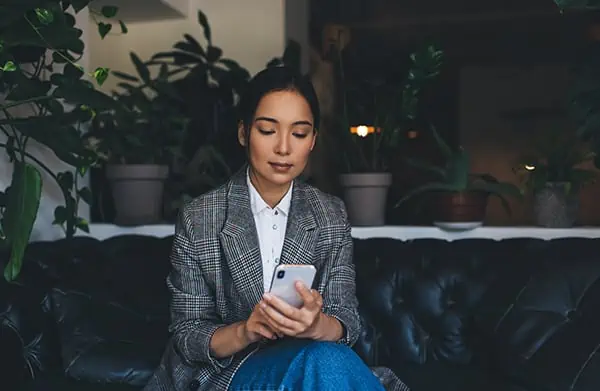 Choose the Best Tool for the Job
Using the Right Tools
There are a few ways to send emails out to guests.
Your Property Management System might have the functionality to send emails to guests or you might need to send and manage automated emails directly from your OTA dashboard.
It's the same with monthly newsletters and other emails, there are multiple tools to suit all business sizes and budgets.
Olive & Lake will help you to find the best tools according to your requirements, budget and objectives.
There isn't a one-size-fits-all solution to email marketing. One of our first jobs will be to check your requirements, understand the tools you are already using and find the best solution tailored specficially to your needs.
Email Template Creation
Designed for People
Branding is an important part of marketing and you want to make sure that your email templates fit with your branding.
We want to ensure that we're using the same fonts, colours, the correct logo and everything is branded correctly.
There are multiple types of email templates we can setup for you including monthly newsletters, news updates, loyalty programs, special deals and more.
We'll design and create all your email templates according to your business branding.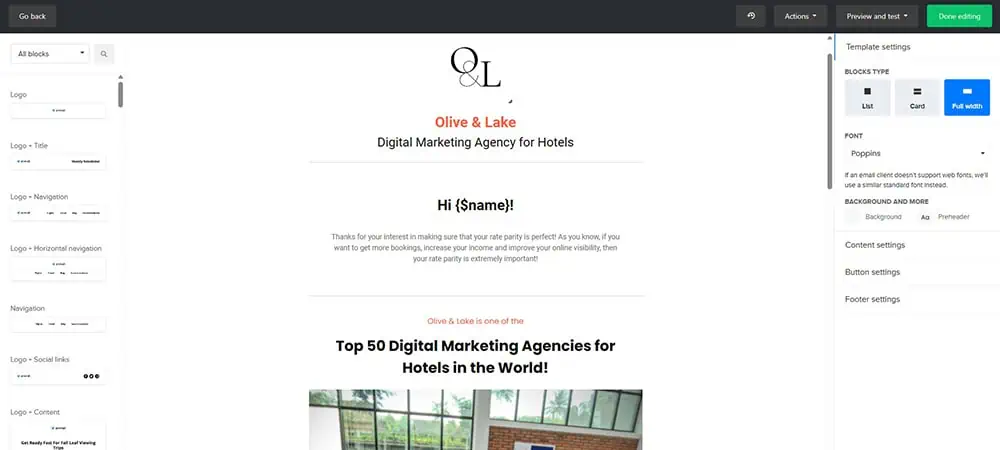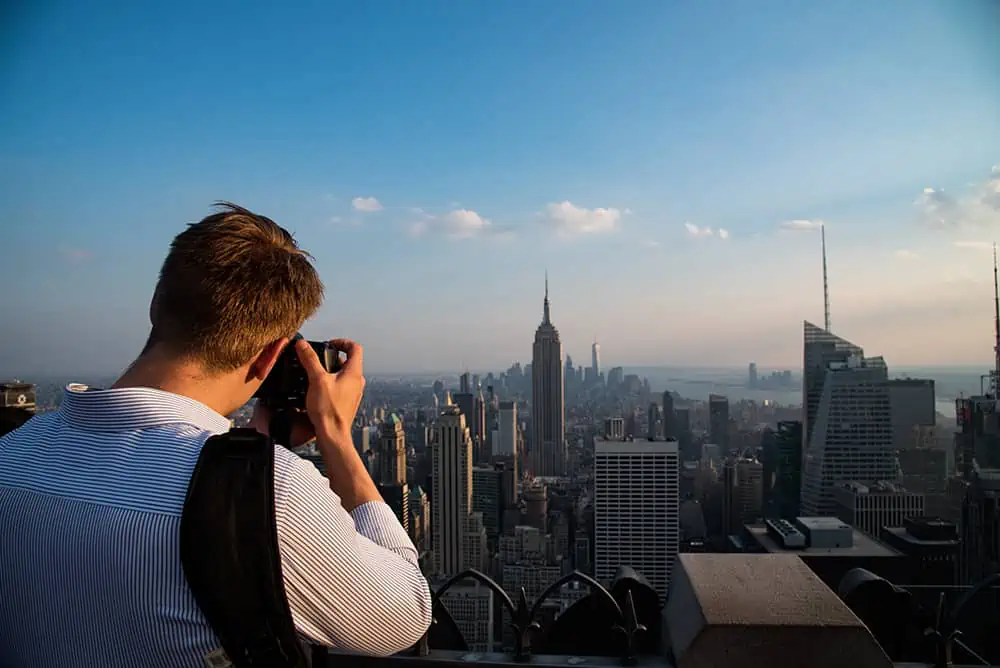 Producing Content
Content is King!
Content should be engaging, helpful and interesting for the recipient or they will quickly trash the email and move on to the next one.
If the guest has already stayed at your hotel, you want to remind them of the great time they had during their stay to invoke pleasant memories.
A good mix of different types of content is important. If you're only sending out special offers and deals, people will soon switch off.
Understanding what your readers want to read is important. It's not just about marketing. It's about retaining your audience.
Sending & Segmenting
Designed for People
Sending emails isn't as easy as clicking the "send" button. You want to make sure that your subject and any content in the email isn't likely to trigger spam filters and that it will land in the recipients inbox.
Email lists can also be organised so emails can be tailored to each type of person on the list.
Effective sending and list management is key to the success of your email marketing campaigns.
Organising your email lists and tailoring email campaigns around your guests is key to your success.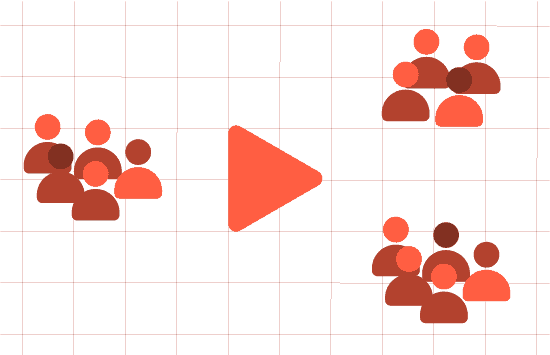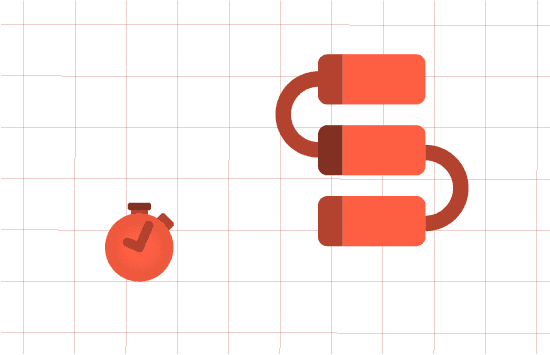 Automated Flows
Automation & Efficiency
You can automate many aspects of email marketing campaigns. These are known as automated flows.
Flows can be setup according to the person, what action they take or even inaction.
For example, if a person opens a specific email, they can be sent another follow up email automatically. If a person doesn't open that email, they could be sent a different follow up email.
Automating flows will take your email marketing campaigns to the next level.
Understanding your audience and making personal and automated flows around them will help turn your email campaigns into a success.
Do you have a Successful Email Marketing Strategy?
Contact us today for a no strings attached and 100% FREE Consultation.
Start Now!
Want to know more? Keep reading.
Hotel Email Marketing Service
Your hotel email marketing strategy is just another part in your overall digital marketing strategy. Every aspect of your digital marketing plan can be further enhanced with an effective email marketing service.
If you're writing blog posts, you can drive traffic to them using emails. If you've just launched a great new package for loyal customers, let them know by email! Whatever you're doing online to promote your hotel, it can be further enhanced with a cost-effect way to directly reach out to guests.
From collecting guest details, setting up email campaigns, writing content, segmenting lists and automating processes, Olive & Lake can help you every step of the way.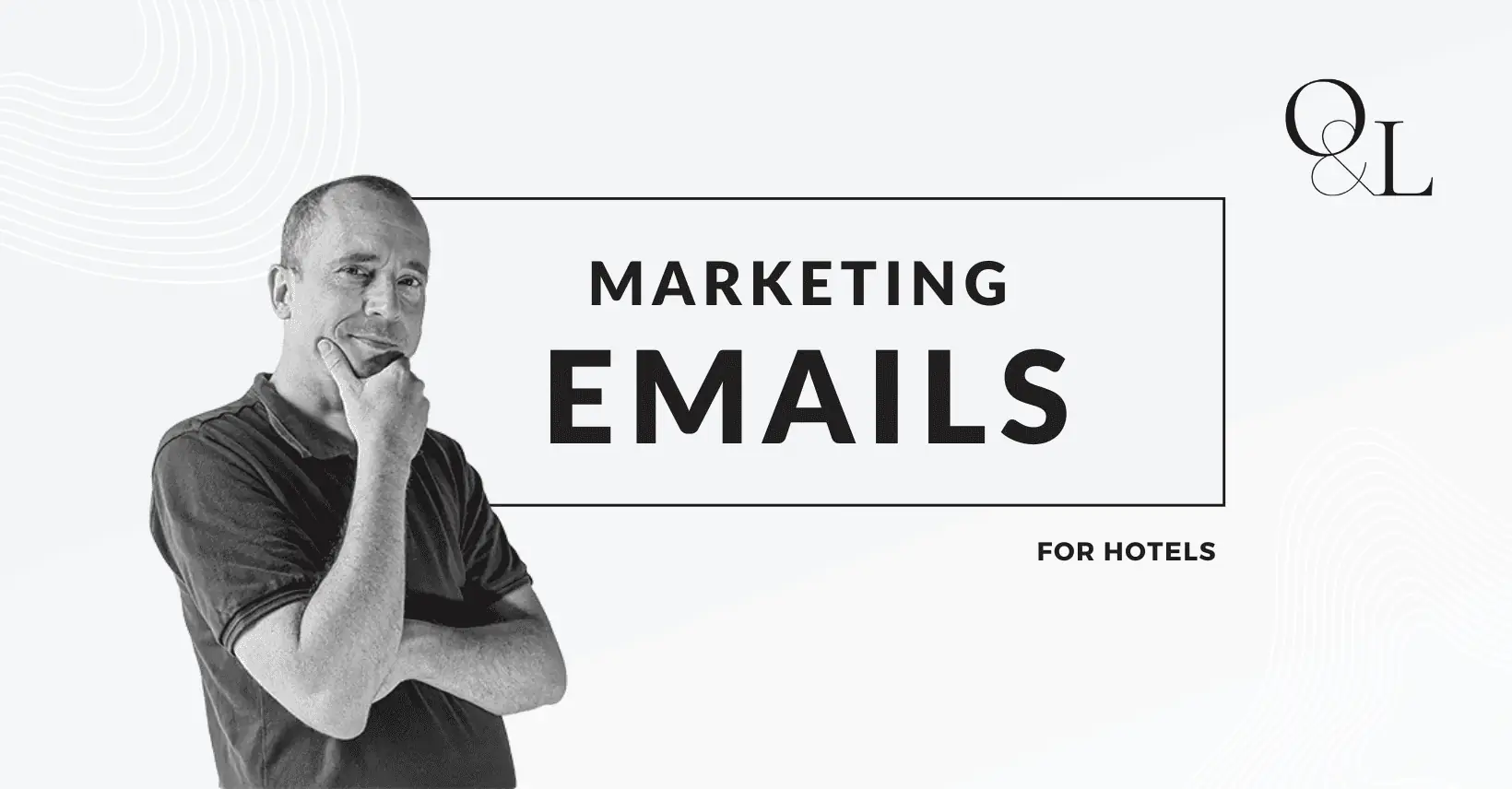 Frequently Asked Questions
Why is email marketing cost effective?
The cost to send emails to guests is next to nothing. Many property management systems will have this feature built in at no extra cost.
If you want to send email newsletters, platforms such as MailerLite allow you to send emails for free and even their paid plans provide unlimited monthly emails.
You also end up directly in the inbox of people who have either stayed with you or have shown interest in your property. So, you can keep you guests up to date easily.
This all sounds great, how can I start?
Just contact us today for a chat and we'll explain more about what we can do to help you.
Whether you're new to email marketing or want some help to improve your current efforts, Olive & Lake can help you to reach your full potential. We are experienced email marketers and have been helping our clients for many years.
How does email marketing help to increase revenue?
There are many ways email marketing can help to increase revenue. Let's take a few examples.
First, imagine that a guest has booked a stay at your hotel but they haven't yet got to their check in date. The guest has only booked a room and they are unaware of your spa, your restaurant deals or the tours of your local area. Let them know by email and upsell these services to them.
Second, what about after a guest checks out of your hotel? You can automatically ask them for a review which will help with your reputation which, in turn, will lead to more bookings.
Another example, is that you have loyal guests who come back to stay with you. You want to tell them about exclusive special offers and deals you have for your loyalty program.