Do you need a professional partner to create a successful digital marketing strategy?
Yes, I do!
Hotel Digital Marketing Strategy
Olive & Lake
A hotel digital marketing strategy is different from other industries as there are some unique factors to consider. Olive & Lake will look at common guest journeys for online bookers and optimise your digital strategy around these sale funnels.
A good strategy is a plan to ensure that you are seen and visible on the internet through multiple sales channels. This may include your website, online travel agencies, social media sites, search engines and any other place where guests may find and book your hotel.
Digital marketing is important for the success of any business, but it's especially important for hotels. Online bookings are a major source of income, and it is crucial to have a strong digital marketing strategy in place to ensure that you are reaching your target guests.
Olive & Lake will help you to create a strategy that is tailored to your hotel and your guests, which will help you to achieve your objectives and increase revenue.
There is no one-size-fits-all solution to digital marketing and a holistic approach will help you to put all the pieces together for a successful digital marketing strategy.
We come highly recommended...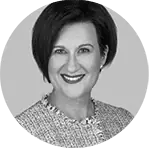 Michelle Cook
Image Consultant
Olive and Lake are absolute professionals who deliver exactly what they say they can and at a reasonable price for a small businesses like mine. Will and the team gave me loads of advice and provided me with guidance that was priceless.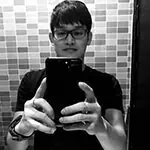 Virak
Montra Nivesha Hotel
This company is outstanding! Staff are friendly, fast to answer requests and easy to work with, especially Sebastien. Everything is possible with these guys, ideas, solutions and advice. I highly recommend Olive & Lake.
Young
Owner of Peacock Asia Tours
William from Olive & Lake made a website and helped to connect me to online travel agencies to sell my tours. After just a few weeks we started to get some bookings!! He was very professional, and he was always available.
Make Your Hotel Visible To Guests
Tailoring Marketing To Your Guests
One of the biggest mistakes hotels make is to try to force guests to find their hotel where they are not looking.
Instead, you want to put your business where your guests are looking online.
Understanding your customers and how they find and book your hotel will help you to be seen where you need to be seen.
There are different aspects to the guest journey. Giving potential customers what they are looking for will lead to more bookings.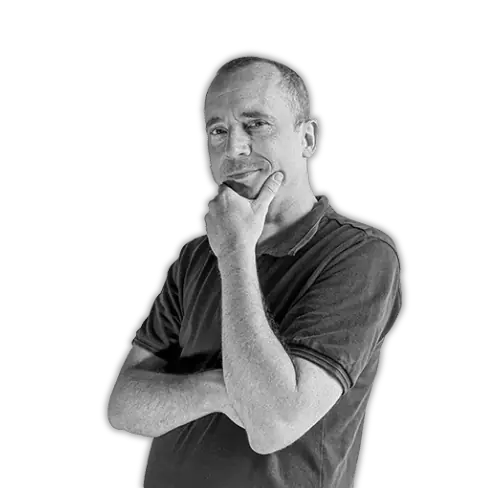 A Typical Guest Journey
Let Guests Find You!
There are many ways guests will find your property online, but in most cases they will find you in search engines like Google. They may also find you in search engines for online travel agencies such as Booking.com or Expedia.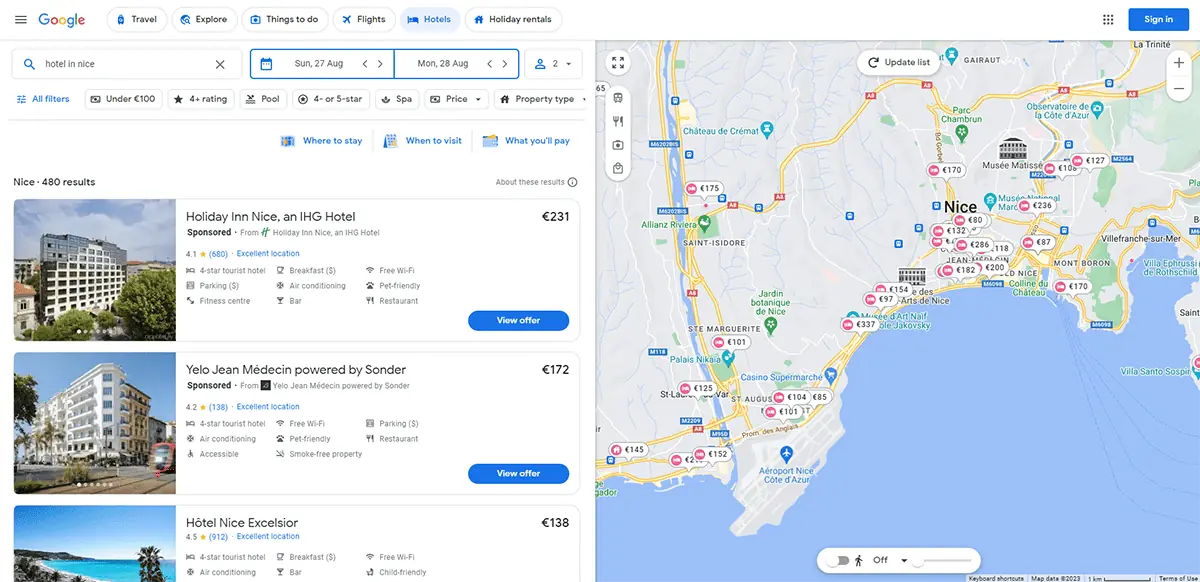 1. Google Search
It all starts with a Google search. The guest knows where they want to go, they have an idea of a budget they want to spend and they want to browse and shortlist hotels suitable for their requirements.
If they do a Google search for a hotel in any area, you will find that all the ad spots and top 10 search results are nearly always the big industry players like TripAdvisor, Booking.com and Expedia.
2. Shortlisting
Most searchers will end up on one of the popular online travel websites. Here, they will start to search and filter for suitable hotels depending on their individual requirements.
This is where the first aspect of a holistic approach can be seen. You want your hotel to be found on these search engines on the first page and not hidden down in the search results where you will never be found. You need a good revenue and distribution strategy. You also need to make sure that you have a great online reputation.
If they don't see your hotel in the search results, they will never shortlist you.
3. TO BOOK OR NOT TO BOOK!
Now that guests have found and shortlisted your hotel, they will make a decision on which one to book. Many will book on the OTA, so you need to make sure that you have the best content, good rates and a great reputation.
However, a number of people will go back to search engines to start looking for more information about your hotel.
This is where metasearch, SEO and Google ads will play a very important role in guests landing on your website and booking directly with your hotel.
Guest Communication is a very important part of this stage. Guests may have pre-booking questions for you and the other shortlisted hotels. The hotel with the fastest and most helpful reply will increase their chances of getting the booking. Being reactive, professional and helpful will give guests confidence to book your hotel.
4. WEBSITE & DIRECT BOOKINGS
If you want guests to book directly on your website, which is an integral part of your overall digital marketing strategy, you need to make sure that your website is optimised for bookings.
Many guests will book on the OTA because it is safe, has great deals, a loyalty program and they make it easy to book.
However, guests do leave OTAs to come and check your website and here is your time to shine.
Your website needs to have all of the things above. It needs to be safe, secure, fast, easy to book, offer the best rates and have special deals!
The billboard marketing effect is an important part of your strategy to save commission payments and get more direct bookings.
5. The Booking
The guest has now booked your hotel, but your digital marketing strategy shouldn't end here!
This part of the journey can also be optimised and monetised. Guest communication and email marketing will play an important role in upselling your other products and services before guests check-in to your hotel.
6. The Stay
Just because a guest has successfully checked in doesn't mean that your marketing strategy has come to an end. When they are in your hotel, you want to get their email address, persuade them to join a loyalty program or sell other products and services.
They might want to take a tour of the local area, book a romantic meal in your restaurant or arrange a relaxing treatment in your spa.
5. The Checkout
Your guest has had a great time at your hotel and loved every minute of their stay. This is where you want to ensure that you have a great reputation strategy in place to turn that happy guest into a 5-star review.
You want to communicate with your guest and ask them to write a review, join a loyalty program, or recommend your hotel to their friends or family.
An attractive loyalty scheme or a discount they can give to their loved ones will help to drive more direct bookings.
Are you ready to up your digital marketing game?
Contact us today for a no strings attached and 100% FREE Consultation.
Start Now!
Want to know more? Keep reading.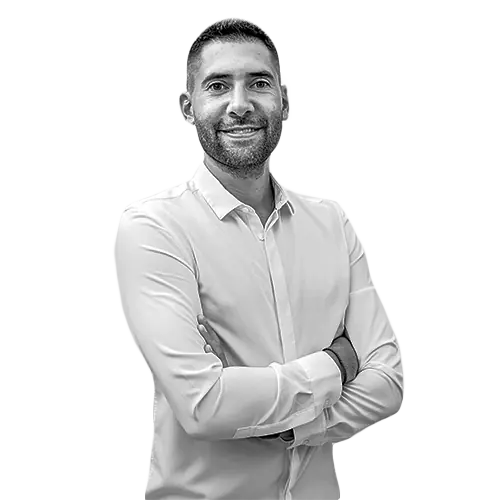 Find The Right Solution For You!
Leverage Yourself Along The Journey
There are many journeys guests can take to find your hotel and our job is to find a strategy which works for you and your guests.
Every step along the way is an opportunity for you to put your hotel in front of the people who matter the most – your potential customers.
There are many different things we can leverage during this process. Olive & Lake will help you find the right strategy which fits your hotel, your team's strengths and your guests.
Understanding the guest journey is important, but leveraging this knowledge to drive bookings is what will bring you real success.
How Can a Digital Marketing Strategy Help YOU?
As a hotelier, you have a lot of things to think about when running your hotel. The breadth of digital marketing can make it overwhelming to know where to start. That's where we come in, Olive & Lake's team are experts in all things digital for hotels and we'll take care of everything for you.
With our help, your hotel will reach new heights and attract more guests than ever before.
Let us simplify and organise your digital marketing so you can focus on what's important – running your hotel. From optimising your room rates, setting competitor benchmarks to running metasearch campaigns, we understand how everything fits together to drive more bookings and improve your profitability.
Website Creation
Your website is your front door to the world. It's where you will get your direct bookings.
Do you have a website which achieves your goals?

Are potential guests finding your landing page?

Is your site optimised for direct bookings?
Google Ads
You need to drive traffic to your website and Google Ads can help you do this.
Are you running an effective campaign?

Are you spending money on ads which convert?

Are other businesses bidding on your brand name?
Content Marketing
Are you using your local knowledge and expertise to improve your brand awareness?
Do you have a content marketing strategy?

Is your blog being read by the right people?

Are you providing helpful and relevant content?
Email Marketing
Emails are one of the most cost-effective methods to reach your guests.
Are you using email marketing to upsell to your guests?

Are you actively building and maintaining email lists?

Do you use automation to put email marketing on autopilot?
Hotel Metasearch
You need to play the OTAs at their own game and compete on a level playing field using hotel metasearch.
Are your direct booking rates appearing in search results?

Do you display a consistent rate parity?

Are you controlling the cost of your metasearch campaigns?
SEO
A successful long-term strategy involves driving organic traffic to your booking channels.
Is your branded hotel name search optimised?

Are you appearing on Google Maps for hotels in your area?

Does your website meet all technical requirements?
Ready To Get More Bookings?
Contact us today for a no strings attached and 100% FREE Consultation.
Start Now!
Our team will get back to your shortly.
Digital Marketing Strategy for Hotels
You want to make sure that your business positions itself for success and the only way to do that is to ensure that you have a great plan to attract guests online. For most hotels, many of your bookings will come from online sources so it's important that you spend time, effort and resources to make yourself stand out on the internet.
Olive & Lake has many years of experience and understand how hotels can maximise their online visibility. Let us help you to achieve your goals and objectives.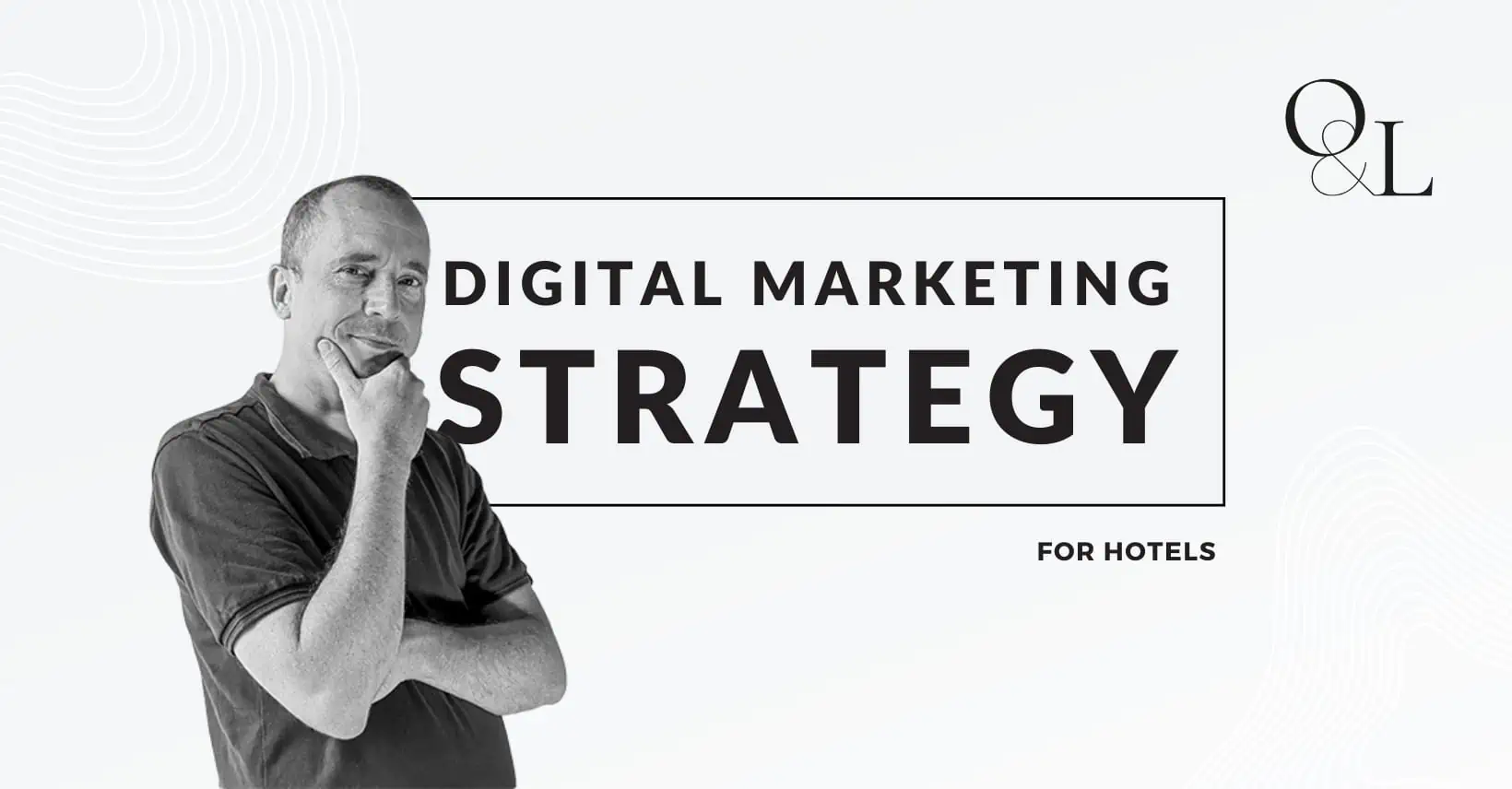 Frequently Asked Questions
What is a digital marketing strategy?
A digital marketing strategy is the planning of establishing an online presence for all your hotel's sales channels. The majority of bookings for many hotels will come via online sources. Having a good strategy to boost your visibility at every step of the guest journey will help your hotel to drive more bookings.
How can hotels use digital marketing?
Nearly all businesses can make use of digital marketing to promote their products and services and hotels are no different.
There is no longer a difference between "marketing" and "digital marketing" these once separate aspects have become one important part of your success.
The internet has grown to be such an integral part of our everyday lives that if you don't do online marketing, you will be losing out on customers.
This all sounds great, how do I get started?
Just contact us today for a chat about your needs and goals for your hotel.