Do you want to learn how your reputation can help increase your revenue?
Yes, I do!
Hotel Reputation Management Service
Olive & Lake
The world we live in today, and especially so in the hospitality industry, is all about looking your best online. There are multiple websites where people will leave reviews about your business and for hotels, these are some of the biggest websites in the world. They include Booking.com, TripAdvisor, Google and more.
It's never been so important to ensure that your online reputation is as good as it can be and is a true reflection of your hotel.
Your reputation will affect bookings, room rates, direct bookings and your overall property performance. When done well, having a good online reputation will help you to get more bookings, higher room rates and increased revenue.
It's not just about the reviews you get, it's about the service you provide to guests during their stay and how you deal with guest reviews after they stay. Get this right and you can expect your hotel to perform much better with online bookings.
We come highly recommended...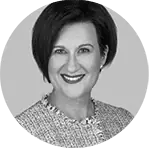 Michelle Cook
Image Consultant
Olive and Lake are absolute professionals who deliver exactly what they say they can and at a reasonable price for a small businesses like mine. Will and the team gave me loads of advice and provided me with guidance that was priceless.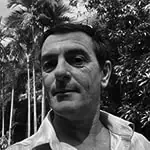 Frederic
Owner of Pavillon d'Orient
Olive & Lake are real professionals, and they know what they are doing! We hired them to help us manage our online presence for our hotel. Our scores on the OTAs quickly improved and we got more visibility and bookings!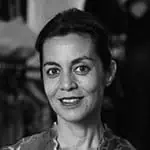 Nathalie
Owner of Maison Polanka
We rebuilt our website entirely with Olive & Lake after a disastrous experience with another designer. It was easy and smooth and a pleasure to collaborate with them. We highly recommend Olive & Lake as a webmaster.
Exceed Guest Expectations
Why Choose Olive & Lake?
It doesn't matter if you're a small B&B, a city centre hostel or a large 5-star resort, getting a good online reputation comes down to just one thing – exceeding guest expectations.
If you exceed guest expectations, you will get real and honest excellent reviews as a consequence of the quality of service you and your team provide.
Meeting and exceeding guest expectations is essential to having an excellent online reputation and overall performance.
To successfully market your hotel online, we need clear unique selling points and a good online reputation. This will allow you to increase bookings, drive more direct bookings and help your profitability.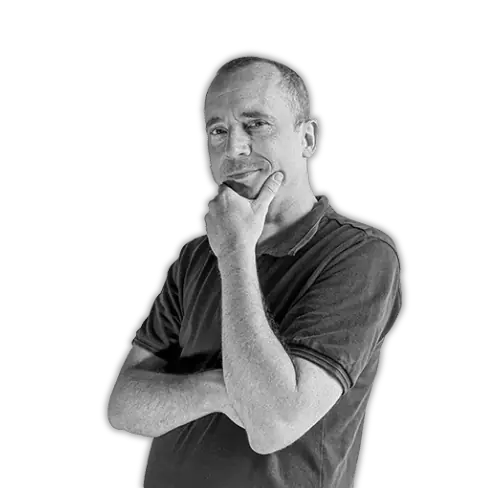 What Do You Need from a Reputation Management Service?
What Do You Want from Us?
If you have a bad online reputation it directly affects the other services we are able to provide to you. If your hotel has a bad reputation and you're not willing to provide a better service, we are probably not the agency for you.
We do not provide fake reviews, remove honest negative feedback or falsely fix your online reputation.
If you want to provide your guests with the best possible service, get a good online reputation and then use this reputation to get more bookings, increase revenue and drive more guests to your hotel, then we can help you.
Full Audit
If you're an existing hotel, it starts with an audit of your digital foot print.
Understand how your hotel is positioned in the market.

Identify your stengths and weaknesses.

Locate issues and learn from guest experiences.
Sentiment Analysis
Understand what guests are saying on many different platforms.
Quickly pinpoint and resolve problems in your hotel.

Quickly understand your guests likes and dislikes about your hotel.

Use feedback as fuel for growth and loyalty.
Consultation
We will provide full help and support for dealing with your reputation.
Make replying to reviews easier and more efficient.

Deal with bad reviews correctly and objectively.

Get more good reviews for your hotel.
Technology
With all the technology available, you can save time and money.
Use technology to make your life easier.

Automate repetitive tasks and save money.

Improve your reputation on auto pilot.
Reputation Reports
Get a monthly report with all the metrics and KPIs you need to see.
Understand your review reply performance.

Monthly breakdown of your digital reputation.

Make data driven decisions to improve guest expectations.
Strategy Implementation
It isn't set and forget, you need a strategy to improve your reputation.
Improve guest communication with your hotel.

Automate processes to get more reviews.

How to improve your service to get better reviews.
Are You Ready to Improve Your Reputation?
Contact us today for a "no strings attached" and 100% FREE consultation.
Get STarted Now!
Want to know more? Keep reading.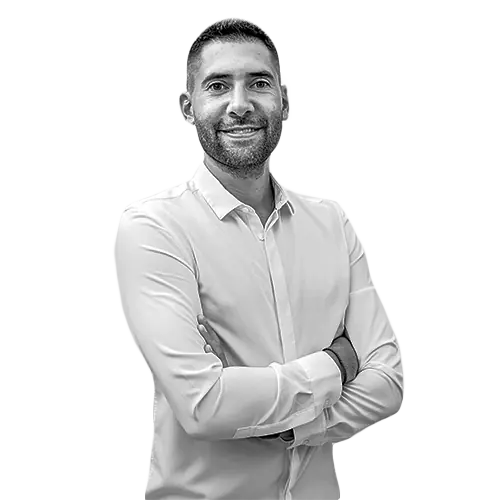 Your Reputation Is Key to Success!
Get More Bookings With a Better Reputation
One of the biggest factors when getting more visibility is your online reputation. It's also one area which is directly under your control.
The more effort you put into meeting guest expectations, the more we can help with increasing revenue, improving room rates, reducing cancellations and improving visibility.
There is no magic trick when it comes to reputation. Real long term results require real work. It all comes down to meeting guest expectations.
We will help you to identify guest expectations, adjust your marketing position and communication, improve your reputation and overall performance.
People Trust People
72% of people will read reviews before deciding on a hotel to book. It will directly affect their decision to book your hotel.
Review Importance
52% of people will never book a hotel with no reviews and 78% of people will focus on the most recent reviews.
Get More Bookings
When choosing between hotels, 79% of people will book a hotel with the higher review rating scores.
We don't just make up stats! These come from an independent study for TripAdvisor by Ipsos MORI.
It All Starts with an Audit
Benchmarks & Recommendations
If you're an existing hotel, it's important for us to get a full understanding of your current situation as this will help us to create the right strategy moving forward.
For brand new properties, reviews can really play a big part in how quickly your hotel becomes a success. It's important that we create the right strategy to successfully launch your brand.
Once we know your market and current situation, we will create a tailored approach for moving forward.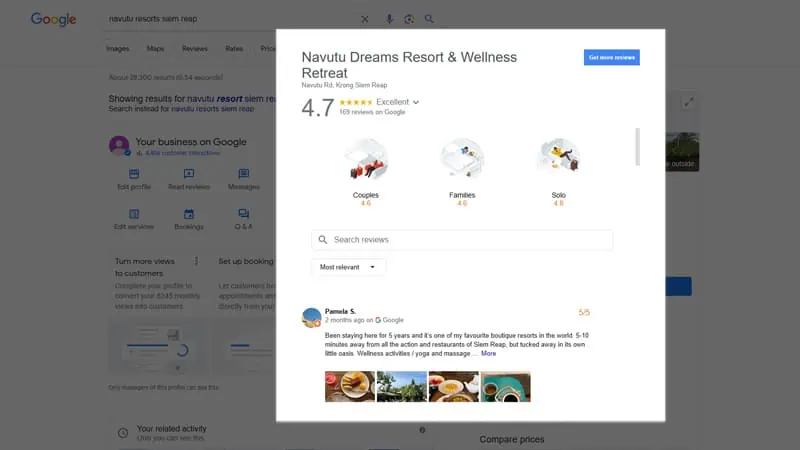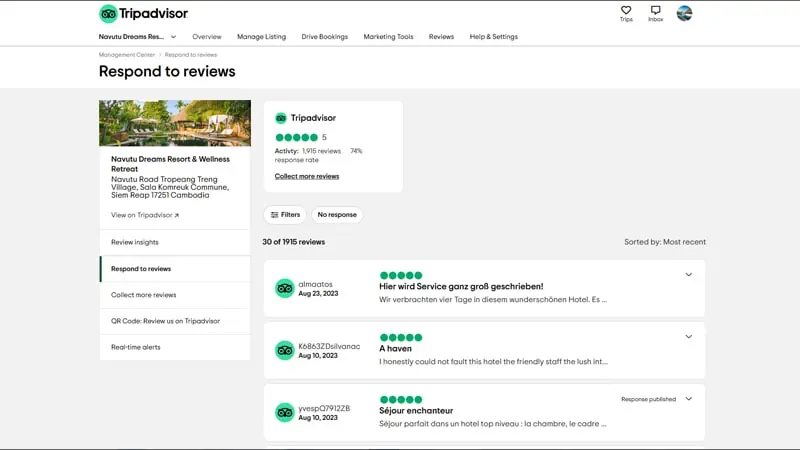 Strategy Implementation
Implementation & Analysis
Once we understand your business, your market and your guests, it's time to start implementing our reputation management strategy moving forward.
We want to start driving more good reviews, ensuring that you're replying to all reviews and minimise negative feedback.
Then, it's time to start using your reputation to increase visibility, improve conversion rates and drive more bookings.
We can help you to get a better online reputation by getting more reviews for your hotel. If you're providing a good service, you've got nothing to worry about.
Negative Review Management
Oh No, I got a bad review!
Bad reviews are not the end of the world. In some cases, they are a fair reflection of the service a guest received. It gives you the opportunity to make amends.
Explain what went wrong and how you fixed it as other people will be reading these too.
Sometimes, however, the review is unfair or it's a fake review left by a competitor. We'll investigate it and try to get it removed. We can't remove all bad reviews, but we do have a good success rate.
Not all reviews are good reviews. Sometimes you get a bad review and it's a good opportunity for you to address the issue and show potential guests that you care about their experience.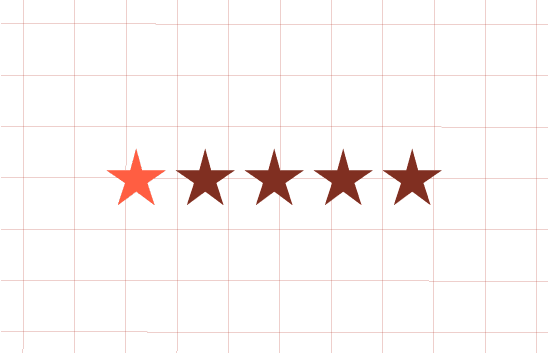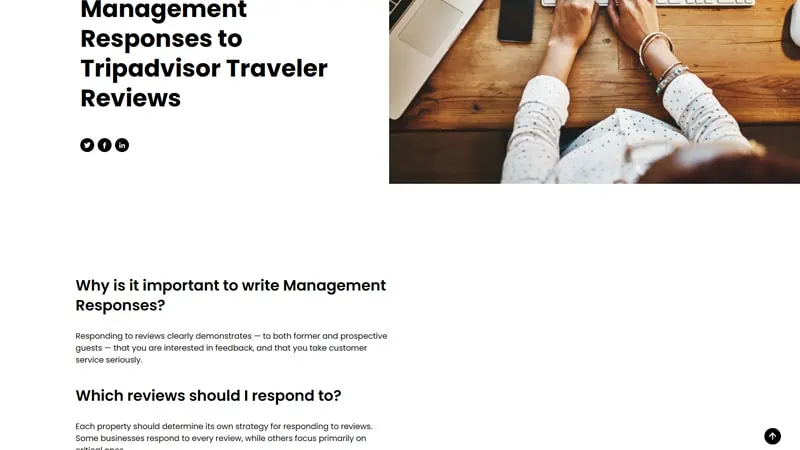 Replying to Reviews
Guest Interaction is Important
You should be replying to every review you receive on every platform you're listed on including OTAs, review sites like TripAdvisor and even search engines like Google.
People read reviews and they read the review replies. It's proven that replying to reviews will increase engagement, help you get more reviews and also increase bookings.
However, we know that replying to reviews takes considerable time and effort. So, we can help you speed up the process of writing professional, unique and personal replies using artificial intelligence to take the hard work out of it.
Increase the number of review replies you write, but without cutting out the quality.
Replying to reviews on all platforms will help to increase engagement, conversions, bookings and occupancy.
Increase Booking Enquiries
If you respond to at least 50% of your reviews, you can grow the number of booking enquiries you get by 24%. More enquiries means more bookings.
Increase Engagement
The more you reply to reviews, the more potential customers will engage with your business. If you're engaging with your customers, you can sell more!
Increase Occupancy Rates
TripAdvisor found that you can increase your occupancy rates by as much as 7% if you reply to all your online reviews. People like to see that you care about customer services.
Get More Reviews
If you're active on review sites, it encourages your guests to leave reviews about your business. If you're doing a good job, then you want the world to know about it!
I Want Fake 5-Star Reviews Too!
My Competitors All Have Fake Reviews!
Of course, it's known that some businesses have fake reviews. They might create the reviews themselves or even pay an unscrupulous agency to create great reviews for them.
However, both the platform and potential guests often easily detect these reviews.
Writing fake reviews is the best strategy to trigger false expectations, create guest deception and collect bad reviews.
Don't fall into the trap of wanting fake reviews. It can be costly, risky and have a negative effect on your business.
We never recommend that you start getting fake reviews, and we will not do fake reviews for you.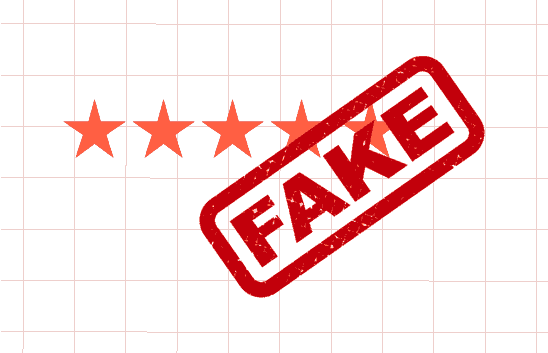 Are You Satisfied with Your Online Reputation?
Contact us today for a "no strings attached" and 100% FREE consultation.
Get Started Now!
Our team will get back to you shortly!
Reputation Management Service for Hotels
Your online reputation is important for the success of your hotel. The better your market position is, then the more bookings you will attract. The key to having a better reputation is to meet and exceed guest expectations. When you do this, the good reviews will start to come and this will, in turn, help you to increase your rates, generate more bookings and improve your occupancy.
Olive & Lake can help you to understand how people see your hotel when they are searching for a place to stay. Understanding the sentiment of your reviews will help you to fix recurring problems and improve your service.
It's not just about getting as many reviews as you can, it's more about getting consistent excellent review scores and maintaining a high quality of service. Listen to your guests and keep your standards high.
This will allow Olive & Lake to utilise other methods of digital marketing which, when coupled with a good reputation, can really help your hotel to succeed.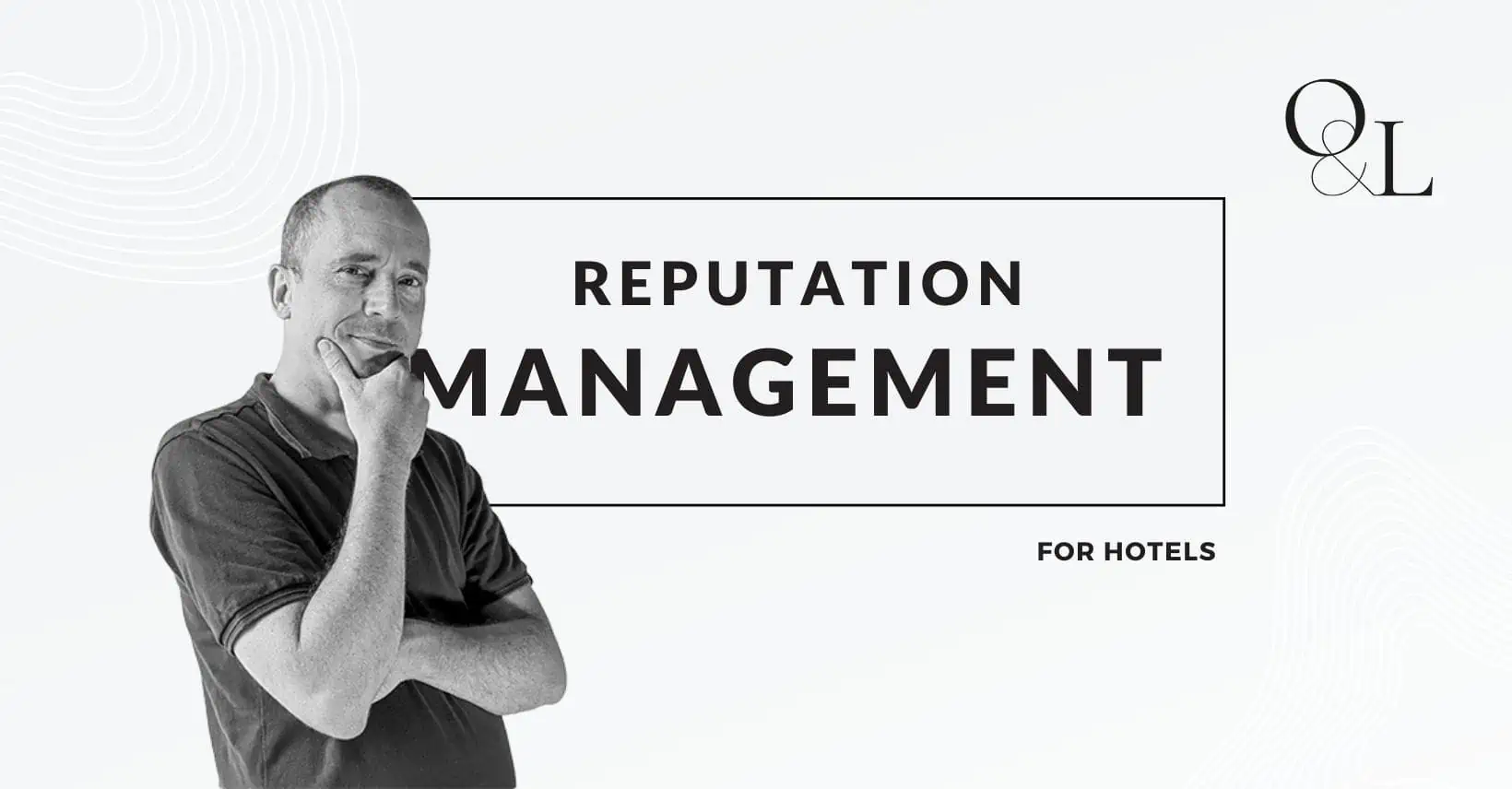 Frequently Asked Questions
What is hotel reputation management?
Reputation management is about monitoring, understanding and influencing how your hotel is seen online.
As the internet has grown to become what it is today, customer feedback has never been so important or publicly available. You need to keep track of all review sites including sites such as Booking.com, TripAdvisor and Google, monitor what people are saying about you, identify trends in feedback, engage with guests, optimise your review responses and more.
It's a huge job for any hotel and it's one which can be optimised and automated to your benefit.
Why is reputation management important for hotels?
Your online reputation can have a direct impact on your occupancy rates and the growth of your hotel. With a good reputation you can enhance brand value, increase room rates, and enhance your revenue.
A bad reputation can have many negative implications for your hotel so it's important that you effectively manage your online reputation.
The key to having a good online reputation is to meet guest expectations and ensuring that you provide a good service from the point of booking until the guest checks out of your hotel.
This all sounds great, how do I get started?
Just contact us today for a chat about your needs and goals for your hotel.
It all starts with a chat, we'd like to get to know you and your business first.