Modern technology can be a minefield. Do you need help to get started?
Yes, I do!
Hotel Technology Consultants
Olive & Lake
There are so many software solutions, apps, tools and other things you can buy and implement that it can be overwhelming to know what you need, what you should be using and what can actually benefit your hotel. It's a minefield of different people trying to tell you that they have the best solution for this and the best software for that. 
You know you need to use technology to run your business effectively and stay ahead of the competition, but you might not know where to start and you might even be unsure that you really need it!
This is where Olive & Lake can help you. We have worked with hotels of all sizes. We specialise in optimising processes for our clients. We know what software is available. We know what's good and what's not.
We haven't created our own software just to tell you that our solution is the one you should buy because it's better than the rest.
Instead, we'll sit down, listen to you, understand what you want to do and create a plan just for you.
Olive & Lake can help you find and implement the right technology for your business to help you stay ahead of the competition, save money and ensure guests are always at the centre of what you do.
We come highly recommended...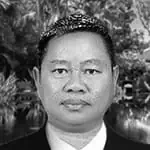 Sothea
Owner of Pavillon d'Orient
We hired Olive & Lake to design our new website and to manage the revenue management for our hotel. Working with them has been very useful, smooth and everything quickly get much better for our business!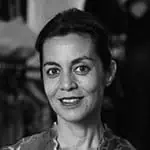 Nathalie
Owner of Maison Polanka
We rebuilt our website entirely with Olive & Lake after a disastrous experience with another designer. It was easy and smooth and a pleasure to collaborate with them. We highly recommend Olive & Lake as a webmaster.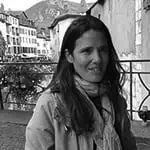 Giovanna
Owner of Navutu Resorts
Olive & Lake take care of our distribution and revenue management and have been very dedicated and available from the beginning, always looking for new models, strategies and platforms to improve our conversions rates.
Make Technology Work for You
Choose a Partner You Can Trust
People are at the centre of hospitality. Your business exists to provide real people with a real service.
Using technology can help you provide a more efficient and tailored service for your guests. 
The problem is that it's hard to implement complicated processes while running your business. It's also difficult to know which solutions will work for your hotel and fit into your budget. 
It's even harder to know which solutions will have a real impact on the day-to-day operations and will really help you to save time and money while improving your guest service.
Olive & Lake have extensive knowledge in using tech in the hotel industry and can help you implement the tools which will work for you.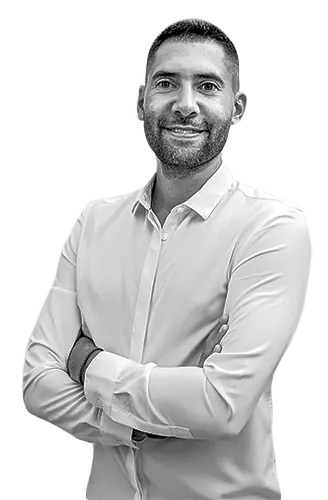 Why You Should Embrace Technology!
How Can Olive & Lake Help You?
Maybe you're an existing hotel and you already have a channel manager and property management system, but you're having problems with them. You might not even know if you're using it correctly. In some cases, you might be overpaying for something you don't need or use. 
Whatever the issue you're having with your current tech stack, we can help you!
If you're a new property or have just taken over an existing property, you might want to start from the ground up and find the best tools for your needs. Once choosing what you need, you'll need help with implementation and training.
Olive & Lake can help by finding, implementing and training on the tools you need!
Research
There are 1000s of options for hotels. Each one, you are told, is the "best on the market". But they can't all be the best. So, which ones do you really need? 
Our team will listen to your needs and requirements.

We'll use our knowledge and expertise to find solutions.

Let us work with you to find what you need.
Implement
Once you have the solutions you need, it's time to start implementing them. Setting things up needs to be planned thoroughly so we can minimise disruption to your business.
Our experienced team will do the setup for you.

Focus on your daily tasks while we take care of the rest.

Your operations and guests remain the priority.
Training & Support
Any solution isn't a great solution unless it's used correctly. We'll provide training and you'll have ongoing support from our dedicated, helpful and patient team.
Your dedicated support manager will learn about you and your business.

We don't just tell you how to do it, we'll do it for you.

Training and support will be tailored around your needs.
Are You Using Technology to Your Advantage?
Contact us today for a no strings attached and 100% FREE Consultation
Get Started Now!
Want to know more? Keep reading.
Tailored Training & Support
We Care about You and Your Business
Technology is only as good as the people who are using it. If it's not setup correctly, you're not getting the maximum benefit. 
Staff training is key to empowering your business to use technology effectively. 
Our tailored approach to training and support comes in many forms from remote control of your systems, video tutorials, live training sessions and more. 
Whatever we can do to help your business thrive by using latest technologies, we can do it for you.
Just buying and implementing systems in your hotel isn't enough. Training and support are key to get the maximum benefit from using the latest technologies.
Property Management System
The heart of your operations
A quick Google search returns hundreds of PMS solutions. It's hard to know which one is best. Olive & Lake will help you to find the system which suits your requirements. 
We'll start with a chat about what you want from a PMS, offer our expert advice, and then start researching a suitable solution for your hotel. 
Implementing or switching to another PMS is one of the hardest things to do as it affects all bookings, check-ins and your guests.
We've successfully implemented and changed PMS solutions for many clients and know exactly how to do it for you.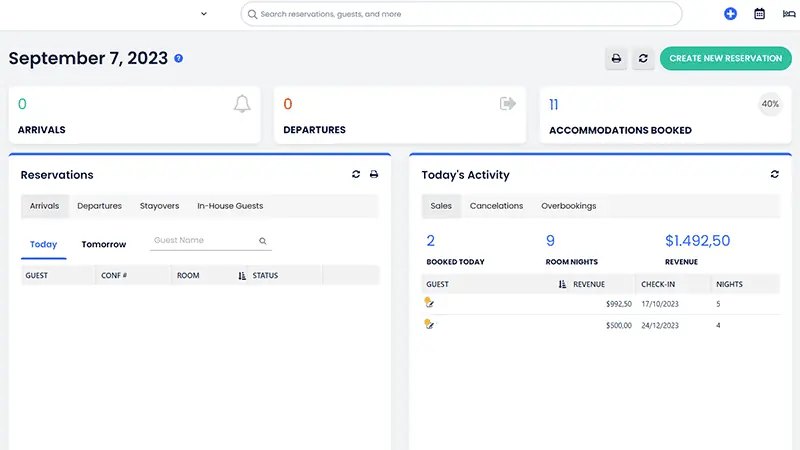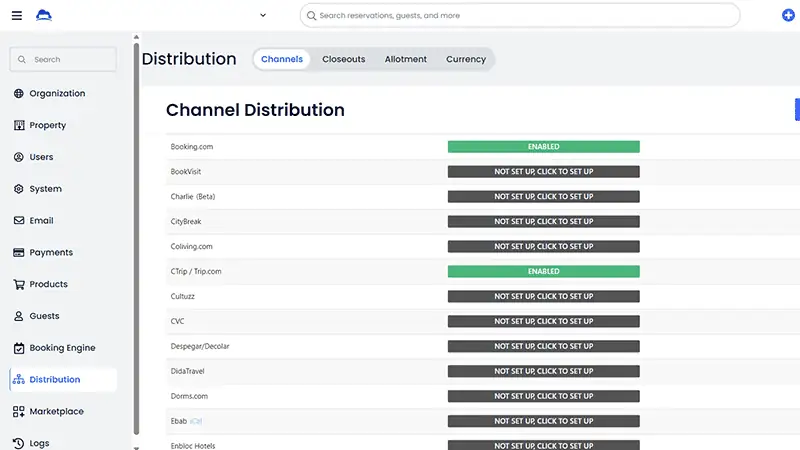 Channel Manager
Connecting Everything Together!
A channel manager will connect to your PMS, booking engine and global distribution system. It will manage your entire inventory across multiple sales channels. You can't afford not to use one.
But which one connects to your PMS? Which one syncs with the channels you want to sell your rooms on? How does it connect to your booking engine? 
What happens if it disconnects or there is a problem? Who do you contact for support, booking.com, your PMS or your channel manager? 
How do you set it up to start communicating with the world? 
Olive & Lake will do all this for you.
You need a channel manager to manage your distribution, let us find and implement the best one for your needs.
Booking Engine
Save Commissions With Direct Bookings!
Your website's booking engine is at the centre of your digital marketing strategy.  The ultimate goal is to drive commission-free direct bookings. You need a booking engine which is capable of doing this for you.
It's not just about taking a booking. You need one which provides a good user experience, allows you to upsell, allows us to track sales and provide users with live inventory. 
We then need to make sure that the booking engine connects to your channel manager and your PMS. 
Not all booking engines are made equally. 
Choosing the right booking engine can have a significant impact on your direct bookings and profitability.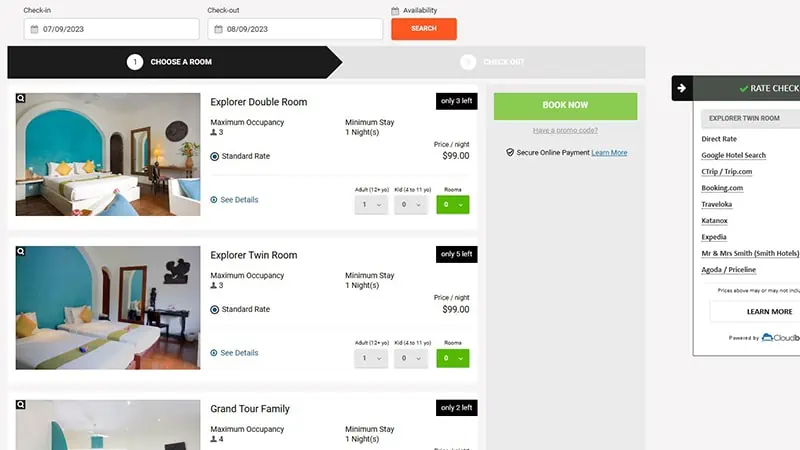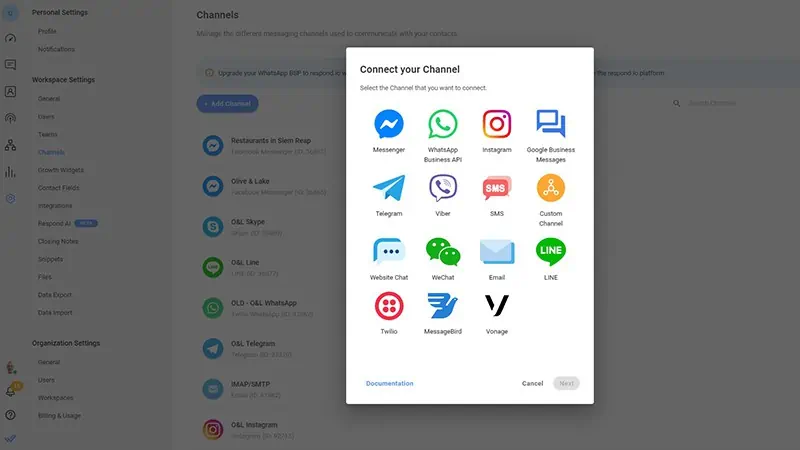 Guest Communication Tools
Listen Better, Talk More
Guest communication is a key factor for success in the hospitality industry. Imagine your customer asking a question, but it takes a couple of days to get a response, or even worse, no response at all. 
You've just lost a sale. 
Nowadays with all the chat apps like WhatsApp, Messenger, Telegram and more, which ones do you want to be on? It's not easy to manage all of them, so do you keep just one? But what if your customer isn't on Messenger and only uses WhatsApp.
You've lost another sale. 
Can you imagine having all your guest communication – website live chat and social media chats all in one easy to use dashboard? 
Olive & Lake will help you to communicate better with your guests for more sales.
Cloud Storage & Data Management
Safe & Secure Data Management
Nowadays, businesses generate a lot of data and need a safe and organised place to store it. You'll be producing documents, reports, photos, videos and more.
You want your team to have access to files and share them, but also for them to be organised correctly and stored safely. 
Cloud storage is the modern solution to this problem and it's very cost effective. There's no cost for maintenance, IT staff, or hardware. Just a monthly fee. 
Choosing the right cloud storage for your needs is important and there are many options available.
Olive & Lake will help you to choose, implement and manage your data in the cloud to help you and your team work better together.
Managing users, organisation files, data access and collaboration is important. We'll help get you set up and keep you organised.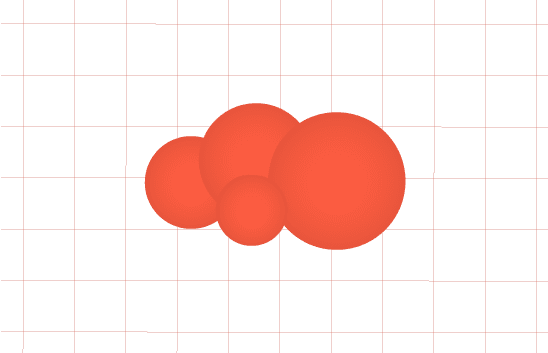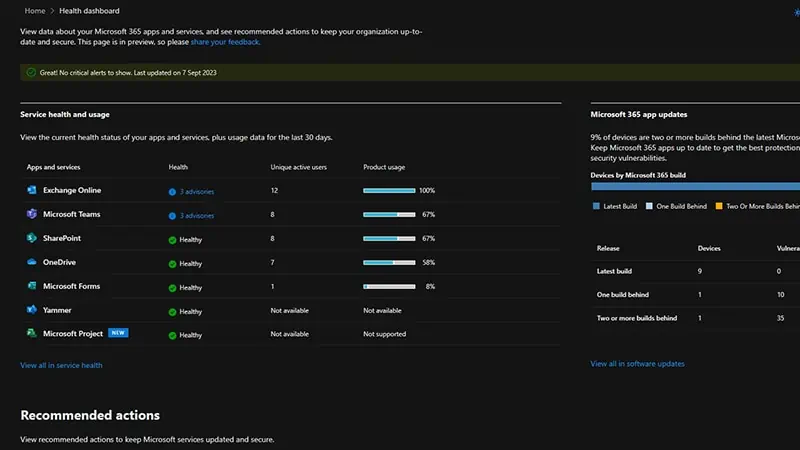 Email Management
Email Hosting For the Modern Hotelier
Having emails setup is one of the first digital assets a business will need. Many small businesses still aren't managing their emails correctly.
It's important that your email provider is providing the service you need to run a successful business. 
Olive & Lake understands how important it is for you to communicate correctly. We'll listen to your requirements and work with you to choose the right email provider for your needs. 
Managing users, shared email accounts, aliases, deliverability and more are important, and we can help you.
Emails are such an integral part of your business that you need to ensure that you are properly managing them.
Marketing Data & Analytics
Data is King!
We live in a world of big data and as a hotelier you will naturally be collecting a lot of data which could easily be used for creating targeted digital marketing campaigns.
You'll have data related to visitors on your website, conversions on your booking engine, guest information from bookings and more.
It's important that this data is collected legally and organised correctly to use it for marketing purposes.
This area can be very technical, and we need to implement everything correctly to protect your users' privacy, but also to be able to use it for successful digital marketing campaigns.
Olive & Lake can help you to ensure that you have an efficient system for tracking data.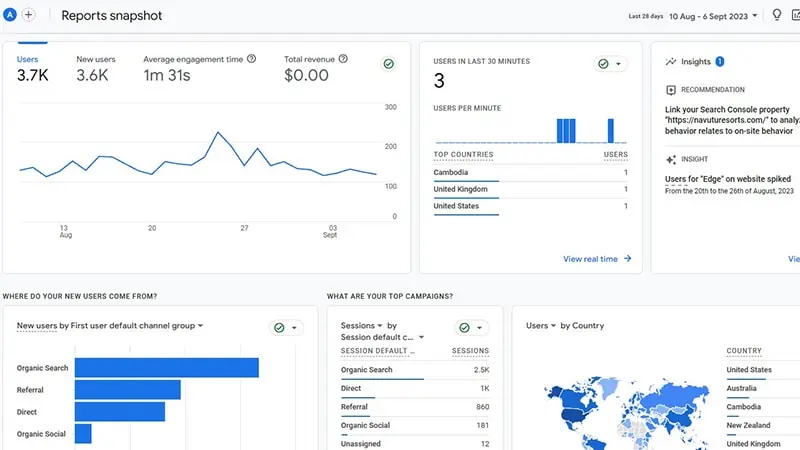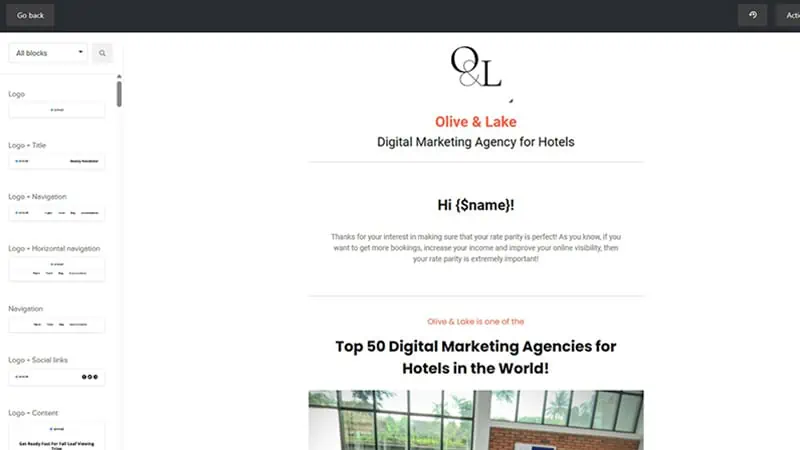 Email Marketing Solutions
Direct to Guest Marketing
Email marketing is one of the best digital marketing tools available to hoteliers and can help you to send your guests useful content, promotions, or develop and maintain guest loyalty. 
On top of this, email marketing is one of the most cost-effective tools available.
However, if not setup and implemented correctly, email marketing campaigns can easily be costly and have little impact. Any campaign is only going to be as good as your mailing lists. You want to ensure that you are building and correctly segmenting email lists before sending out your campaigns. 
Most professional tools have advanced features such as flows, tracking events and more to allow you to automate the process. But it needs to be setup correctly.
There are many email marketing tools available. Olive & Lake will help you to find the right one for your business.
Online Safety
Keep Your Business and Your Guests Safe Online
Aa a hotel taking online bookings, you're probably dealing with sensitive data and personal information from your guests such as official documents or credit card details. It's important that these are stored safely.
Moreover, you have your own confidential business data which you need to keep safe.
Effective password management is very important for any business, but often an area where many fall short.
You might have the same password for everything, a spreadsheet with your logins shared with your team or other insecure and inefficient methods of handling passwords.
There are tools available to help you keep your confidential data safe.
Olive & Lake can help you protect your data by setting up the right systems, providing training and supporting you on the best practices for staying safe online.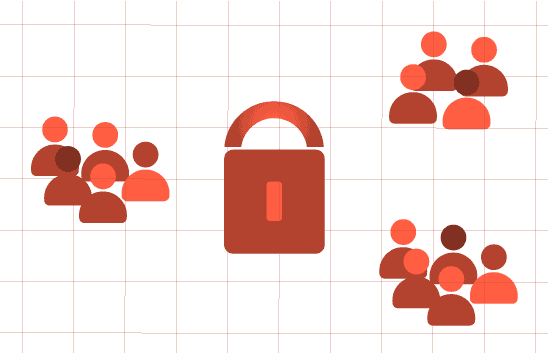 Are You Using Technology to Your Advantage?
Contact us today for a no strings attached and 100% FREE Consultation.
Get Started Now
Our team will get back to you shortly!
Hotel Technology Consultants & Specialists
With so many solutions available on the market, it can be difficult to know what you should be using and what will actually benefit your business. Olive & Lake can help you to organise and optimise your processes using technology. 
We have worked with many hotels and have implemented a wide range of different solutions for our clients. 
Unlike other companies who offer digital marketing services, we don't just offer consulting services to sell our own product. Instead, we listen to your needs and find the best solution for you.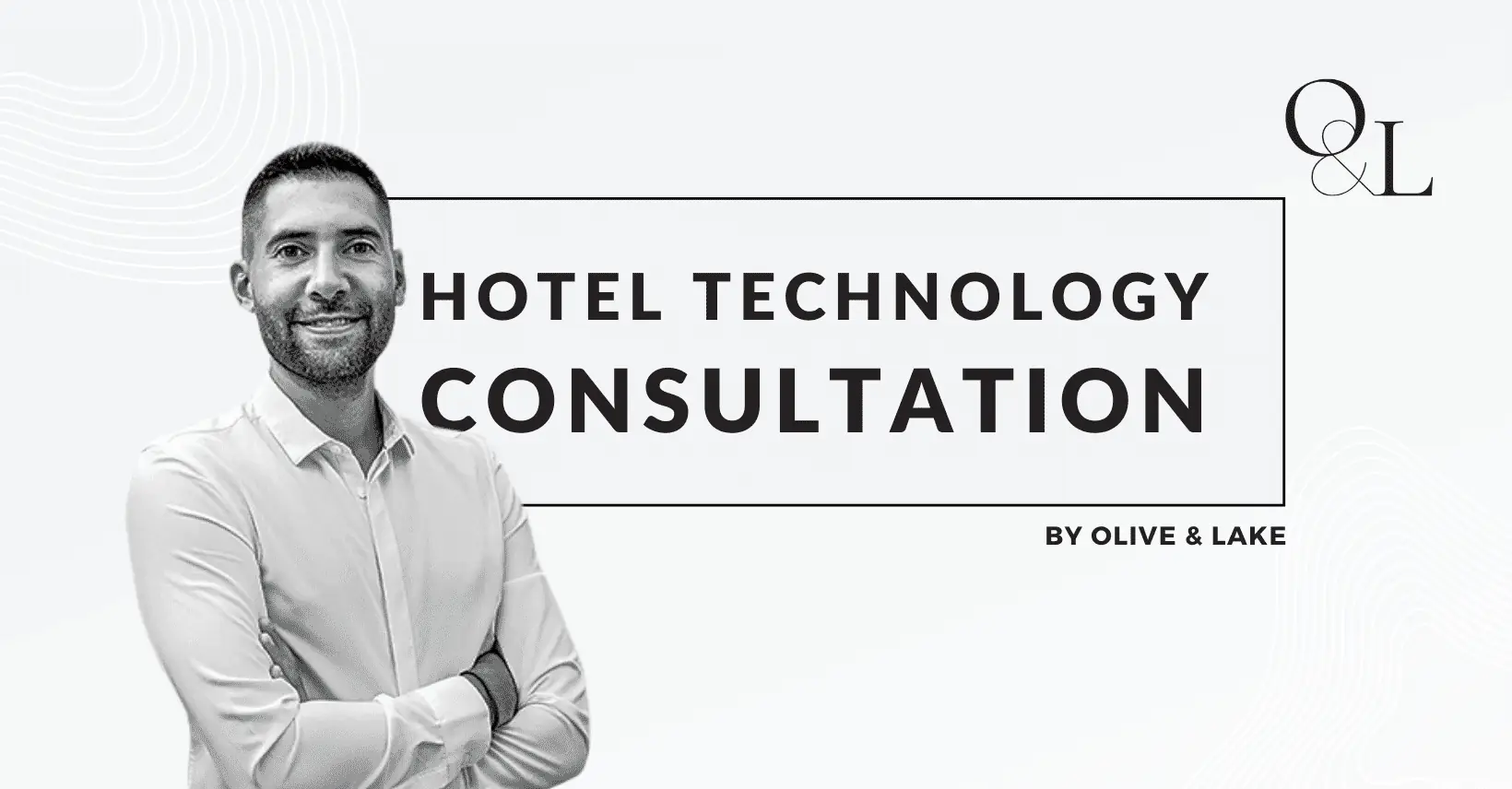 Frequently Asked Questions
What do you do as a technology consultant?
Olive & Lake will transform the way you use technology to run your business. We'll listen to your needs, understand your requirements and find the right tools for you and your team. We'll set everything up for you and provide complete training and support. 
Technology can help you to run a more efficient business, but only if you use it correctly.
What is the latest technology used in a hotel?
There are many different types of technology used in the hotel industry. Some are used to improve the guest experience such as in room entertainment, contactless payments and more. Others are used to manage bookings, automate a loyalty program, etc. 
There are cloud-based software solutions for guest communication, email marketing and data analysis. 
Whatever you need, there's likely to be some tool available to help you. 
But technology only works for you if you make use of it and use it correctly. 
This all sounds great, how do I get started?
Just contact us today for a chat about your needs and goals for your hotel.
It all starts with a chat, we'd like to get to know you and your business first.