Do you want a website for your hotel which generates more bookings?
Yes, I do!
Hotel Website Design Agency
Olive & Lake
Olive & Lake is different. We're not just another IT company making websites, we are an experienced hotel website design company who knows what it takes to sell rooms online.
We've been identified as one of the top 50 digital marketing agencies for hotels in the world and our reputation precedes us.
We know the difference between creating a website which generates direct bookings and one that doesn't.
Olive & Lake has built 100s of websites for our clients. We deliver high-quality work on time, every time. You will have your own dedicated project manager to drive your website to completion.
We come highly recommended...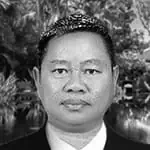 Sothea
Owner of Pavillon d'Orient
We hired Olive & Lake to design our new website and to manage the revenue management for our hotel. Working with them has been very useful, smooth and everything quickly get much better for our business!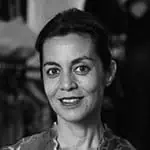 Nathalie
Owner of Maison Polanka
We rebuilt our website entirely with Olive & Lake after a disastrous experience with another designer. It was easy and smooth and a pleasure to collaborate with them. We highly recommend Olive & Lake as a webmaster.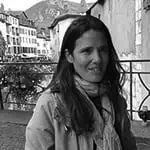 Giovanna
Owner of Navutu Resorts
Olive & Lake take care of our distribution and revenue management and have been very dedicated and available from the beginning, always looking for new models, strategies and platforms to improve our conversions rates.
Building a Long-Term Relationship
Choose a Partner You Can Trust
Your success is our success. We've worked with many of our clients for a number of years. It's important to us that you get the results you want and we're here to help you do that in any way we can.
We don't have fixed long-term contracts, all our services are provided on a month-to-month basis which you can cancel any time.
We keep our clients because of the work we do, not because of the contracts we sign.
Our focus is on getting results for our clients, transparency and providing a high-level of aftercare and support. We're here to work with you and make your life easier.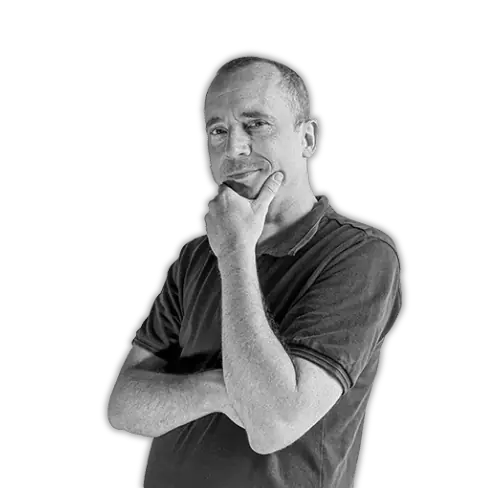 What Do You Need From a Hotel Website?
What Do You Want From Us?
Our flexible approach to work comes from our experience. Some clients want the control to do things themselves, others want us to take care of everything for them.
We don't try to box you into one of our services. Instead, we tailor our services around you and your business.
We've found that many of our clients want the freedom to update content on their website. Others don't have the time to do it themsevles. Whatever your situation is, we'll be flexible around you. You can be involved as much or as little as you like. Just let us know what you want us to do and we'll take care of the rest.
Fully-Managed Service
You don't have the time to update your own website. You are looking for somebody to take care of it for you.
Growing a website the right way takes time and knowledge.

Let us do what we do best and leave you to running your hotel.

All-in-one service. We'll take care of everything.
Full Control
You just need us to create the initial website and let you or your team run with it.
You'll have full access and full control over everything.

We'll provide you with help and support along the way.

Control every aspect of your website.
Hybrid Service
Many clients want to change a few images, update some content, but let us take care of the technical stuff.
Full training provided. No experience necessary.

Easy-to-use interface, training and support.

Let us take care of the technical aspects of your website.
Ready To Get More Direct Bookings?
Contact us today for a no strings attached and 100% FREE Consultation about your new website.
Start Now!
Want to know more? Keep reading.
Direct Bookings for your Hotel
Optimised for Bookings
Olive & Lake's hotel website design service will create the perfect online space to increase your visibility and turn your visitors into guests. We aim to provide you with a return on investment by maximising the potential for commission-free direct bookings.
Your website is the foundation of your online business. It's important to create a solid foundation for all your digital marketing activities.
Your website will be the source of your direct bookings. Without a professionally built website, you are losing revenue and commission-free direct bookings.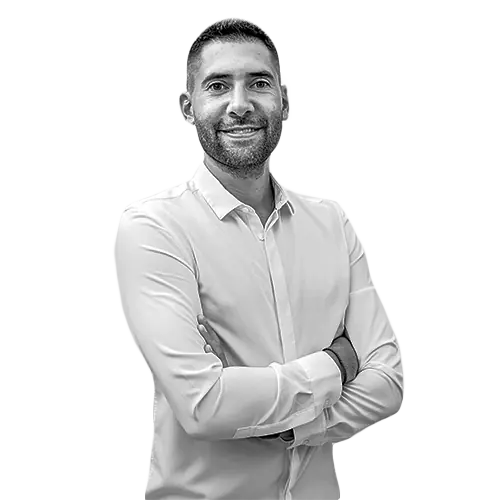 How to Drive More Direct Bookings?
Maximise Direct Bookings
The key to increase direct bookings on your website is to understand the guest journey from finding your hotel online to checking out after their stay.
Once you understand this, you can start optimising each step of the process. This includes getting more visibility on search engines, increasing customer loyalty, meeting guest expectations and more.
Our holistic approach to digital marketing, allows our clients to ensure that their whole sales funnel is optimised so whatever path visitors take to find your website, we encourage them to become direct bookings.
Using all the tools and automation available on the market can be daunting to understand. Let us take care of it for you and use technology to optimise your revenue.
Responsive Web Design
Designed for People
More than 50% of your website visits and sales will come from mobile devices, so it's important that your site looks good on all devices, whether it's an iPhone, Android or the latest 55-inch smart TV.
It goes without saying that without a responsive website you are losing out on sales. Every website we provide will look good on all devices.
A mobile-first approach to website design will increase visibility, user experience and bookings.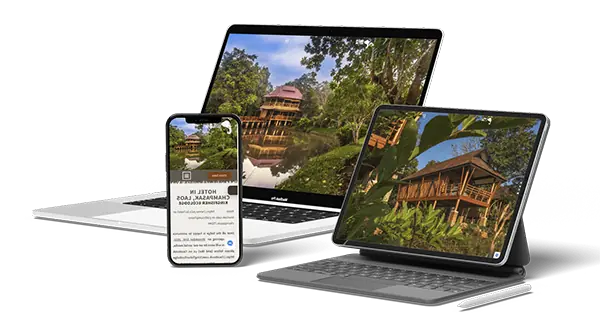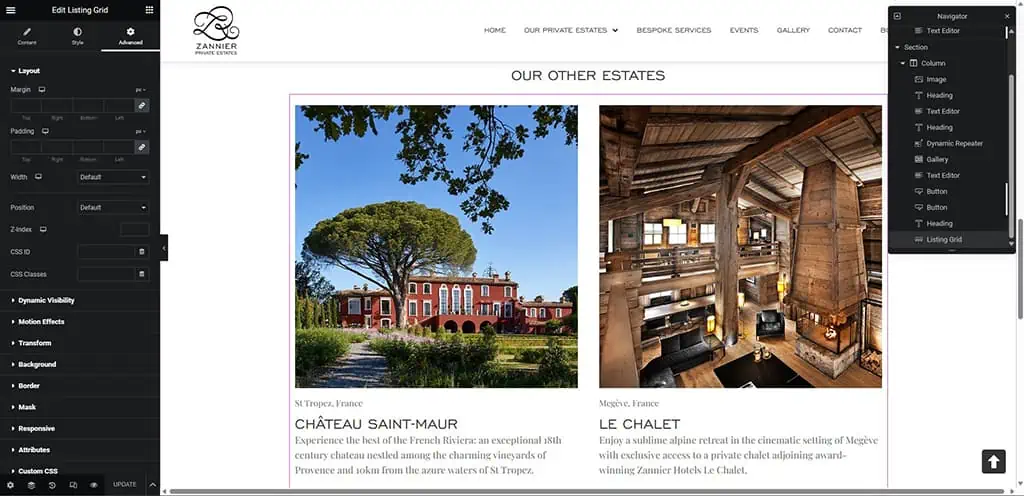 Unique & Bespoke Design
Designed for People
Your hotel deserves better than a template which looks like everybody else's website. Competition is strong in the hospitality industry, so you need to stand out from the crowd.
When guests visit your website, they should fall in love with your property. As they scroll through the pages, their excitement will drive them to make a reservation.
You don't want visitors to come to your website and leave uninspired, you want them to check out your packages, see the experience you have to offer and book your hotel.
Anyone can buy a template or get a free website, but not everyone can make a website which inspires dreams and excitement. A great design is the basis for a great experience.
Professionally Written & Translated
Designed for People
Olive & Lake provides original, optimised and well-written content designed to sell rooms. We only use professional writers and translators to ensure that your website is perfect in every language.
Automatic translations might be free and easy, but it won't convert your visitors into guests.
Having a language written for people in English or in French requires more than just a simple translation. It's about knowing about how to write for your audience.
That's why we only work with content writers and translators who can inspire people to want to come and stay with you.
As the saying goes, content is king. A well designed website needs content which encourages guests to keep reading, clicking and dreaming.
Safe & Secure
Nobody will book a room on an insecure website. Good security is essential to protect you and your customers. That's why Olive & Lake doesn't charge extra for what we feel is essential. There are no hidden costs.
Best Practices
All websites are protected with SSL certificates, Two-Factor Authentication, a secure server and a strong firewall. This is included in every website we handover. You shouldn't need to pay extra for good security.
Peace of Mind
Our website maintenance service includes offsite backups which we keep for 90 days. That means that we can restore a working backup of your website from any point in the last 90 days!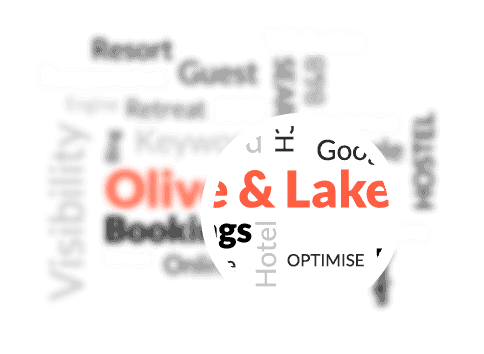 Search Engine Optimisation
Built for Search Engines
SEO has evolved to be more than just ranking for your keywords by placing random keywords across your site in the hope of ranking in Google.
Instead, we focus on understanding the customer journey to ensure that your website is visible when it needs to be. We don't make promises we can't keep, instead, we ensure that the people who are looking for a place to stay, can find your hotel.
You're going to be competing with some of the biggest businesses in the world. Understanding how to compete and what results you can expect are key to an effective SEO strategy.
All our websites are optimised for local SEO, technical SEO, on-page SEO, social media sharing and more. This is the foundation to drive organic traffic to your website.
Fast Loading Times!
Built for Search Engines
Page speed and loading times are a critical aspect of your website. Nobody likes a slow loading site and people have little patience.
Search engines also have little patience. Page speed is part of Google's core web vitals, which are used in their ranking algorithm.
It's important for both visitors and search engines that your website loads quickly.
We don't only make beautiful looking websites, but we also ensure that they load as quickly as possible.
Olive & Lake uses a combination of good page structure, fast servers, a global content delivery network and other optimisations to ensure that your website loads quickly for all visitors – whether they are Google's crawlers, a potential guest in Europe or somebody using their phone in Asia.
Website loading times will help your website to rank higher in Google, improve the user experience, reduce the number of people who leave and increase conversion rates.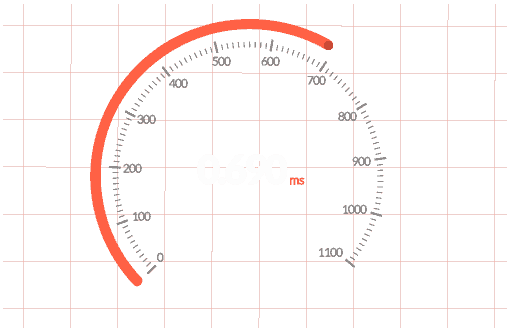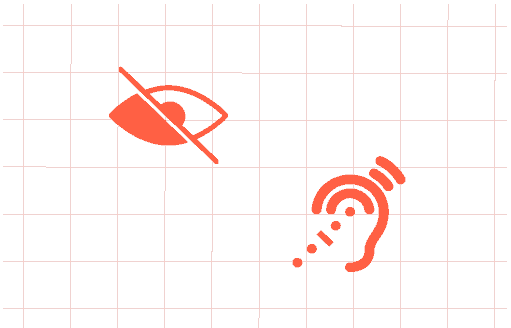 Accessibility
Built For People
An accessible website means that anybody, anywhere can still access your information, products and make bookings. 
Olive & Lake follow accessibility best practices on your website to ensure that all users, including those with disabilities, have a good user experience.
We believe that the internet should be open to everyone, and that includes people who need websites to be accessible.
Ready To Get More Direct Bookings?
Contact us today for a no strings attached and 100% FREE Consultation about your new website.
Start Now!
Our team will get back to you shortly!
Web Design For Your Hotel
Made for You
We've got you covered! Olive & Lake only hands over 100% completed websites and nothing less. We go through a vigorous process from conceptualisation, drafting, editing and final checks before publishing any website.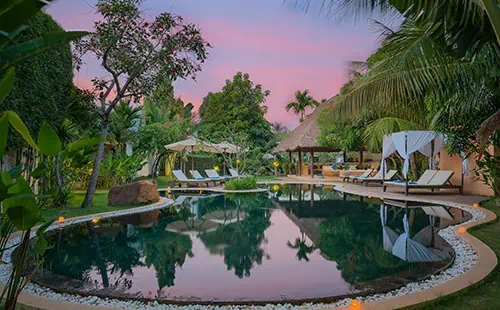 1. Conceptualisation
We start the process with an initial meeting to understand your objectives and design preferences. The goal is to understand how you want your website to look. We combine this with our expert knowledge on what makes a good hotel website.
Together, we will look at example designs, discuss your requirements and start to understand the project.
After we have a good vision of the project, we'll start to conceptualise the new site, build 2 or 3 example pages and send them over for you to check.
2. Initial Feedback
We will meet to discuss the first example pages to get your initial feedback. Our team will then make any design changes based on our discussions.
When you are happy with the outcome of the concept pages we have built, our team will then continue to build out the rest of the website.
3. Final Draft
After the first draft has been completed, we'll check everything according to our checklist and send it over to you for feedback.
We will take into account any discussion in the previous stages and make all required edits. Again, we will check that the website is fully working and ready for the final stage.
You will have another opportunity to check everything prior to pushing the website live.
4. Ready To Go Live!
After you have checked the final draft, we will make our final technical checks. All things such as speed optimisation, SEO and more will be checked and we will push the website live.
5. Live Website
When the website is live and publicly viewable, our support period begins. We will check again for any bugs and get everything fixed.
By this stage, we're ready to tell the world that the website is online and ready to take bookings!
6. Ongoing Support
Working with Olive & Lake isn't just set and forget. We don't finish your project, forget about you and move on to the next. The key to build a long-term relationship is shared success. If your website is successful, we are successful.
Your website will grow and evolve, just like your business. We'll be here to help you grow and provide you with the support you need to do it.
You will have a dedicated client success manager, who will get to know you and your business. Our team will guide you through the process of growing your web presence.
Ready To Get More Direct Bookings?
Contact us today for a no strings attached and 100% FREE Consultation about your new website.
Start Now!
Our team will get back to you shortly!
Hotel Website Design Company
Olive & Lake are proud to say that we have clients all over the world. We provide our hotel website design service because we are passionate about the work we do and enjoy the challenge of understanding the guest journey to book their stay at your property.
Whether you are an independently owned hotel, resort, chain, wellness retreat, or a simple B&B, we can provide you with the visibility you need and help you to grow your business.
We don't just stop at building your website and then forget about you to move on to the next client. Olive & Lake provides a full range of marketing and consulting services for the hospitality industry.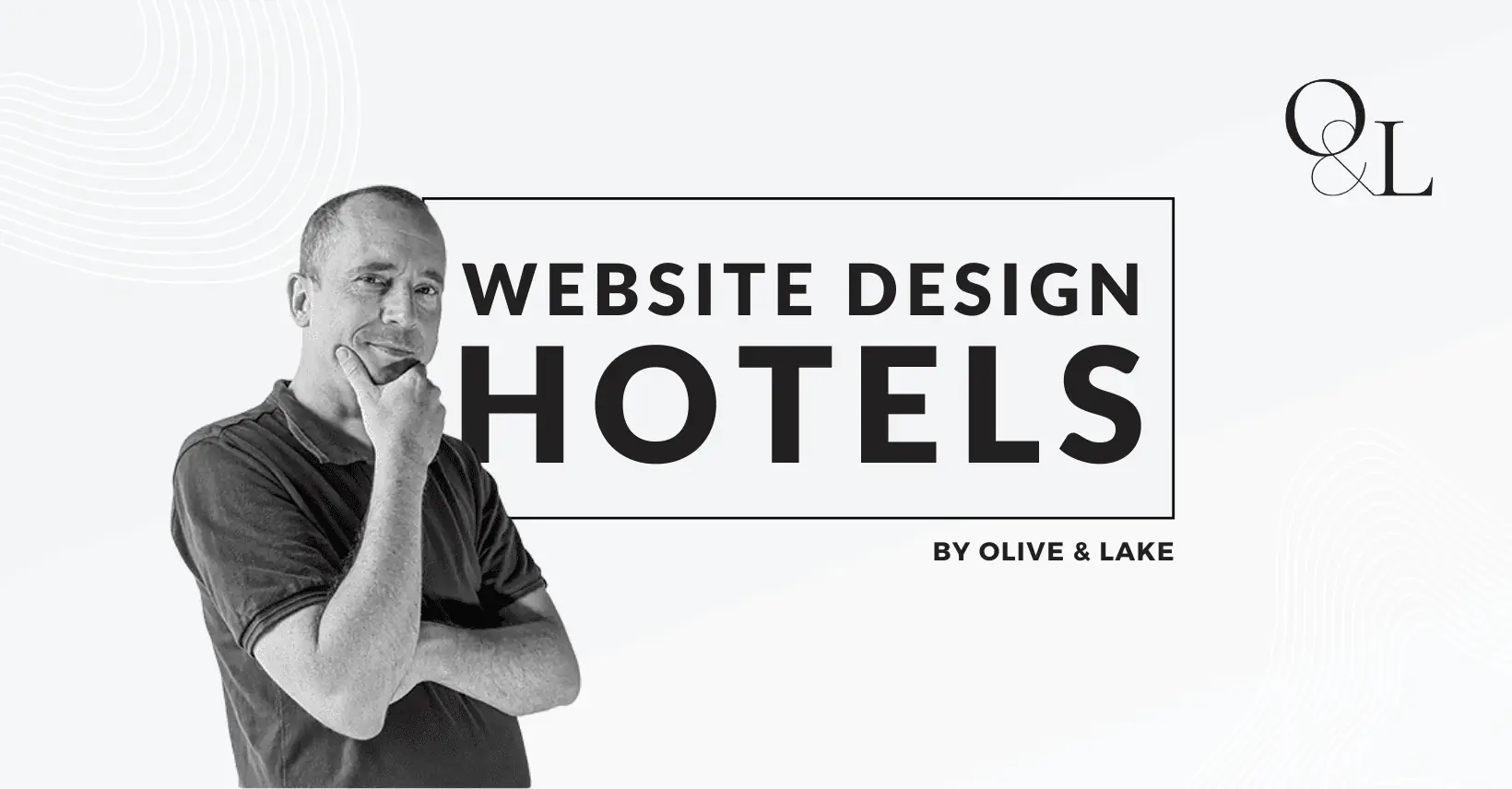 Frequently Asked Questions
This all sounds awesome, where do I start?
We like to start with a chat, get to know you and let you get to know us. The key to a long-lasting relationship is trust. This takes time to build, and it works two ways.
We don't work with everyone who contacts us. Olive & Lake works with businesses where we think we can provide value. If we can't provide value, we don't feel that we can establish this relationship.
So, let's arrange a chat, get to know each other, and see where it goes.
Can you really increase my direct bookings?
Yes, we can. But a website is just one part of the puzzle.
There are a lot of factors involved and we believe that a comprehensive approach to digital marketing is the best way forward. This includes the website and other additional services we provide.
Digital marketing is made up of lots of small things and all these things require an attention to detail which is needed to increase your direct bookings.
We've been doing this for a long time. We've worked with hotels of all shapes and sizes, we understand the market and how it works. While we don't make any promises, we are confident that we can work with you to grow your business, increase revenue, and make a long-lasting and professional relationship.
How much does it cost for a hotel website?
There is no one-size-fits-all solution for all properties. You'll see some other businesses provide you with a fixed price for a fixed website. Olive & Lake make bespoke and unique websites tailored to your needs. As a result, we need to understand about your business before we can provide you with a proposal.
There are other costs to consider which include domain registration, web hosting and maintenance. We provide a transparent and itemised proposal, there are no hidden costs when you work with Olive & Lake.
A website is an investment. The expenses you incur for owning a website should pay for themselves year on year.
When we provide a proposal for your business, we will provide a complete and transparent breakdown of all costs. Everything will be explained in plain English, and we will answer any questions you want us to answer.
Why is a website important for hotels?
Having a web presence is important for any business and especially important for the hospitality industry. More than 80% of hotel bookings are made online. If you don't have a website, you're missing out and your sales will suffer.
Your image, reputation and brand will be affected by your website. If you don't have a website or a poorly designed site, then you will be damaging your business credibility.
Your website is one of the few online sales channels which you own 100%. You can use it to sell rooms, but also provide your guests with essential information, upsell other services and communicate effectively with your target audience.