cPanel is used to control every aspect of your hosting account. In most cases, Olive & Lake provides you with a fully-managed hosting solution. You don't need to do anything – just contact us and we'll take care of it for you.
However, if you want to login to cPanel yourself to make some changes to your hosting account or email addresses, then you can follow the instructions below.
1. Go to the cPanel Portal
Go to your website and add /cpanel/ after the domain. For example:
https://yourdomain.com/cpanel/
You will then be redirected to the cPanel login screen.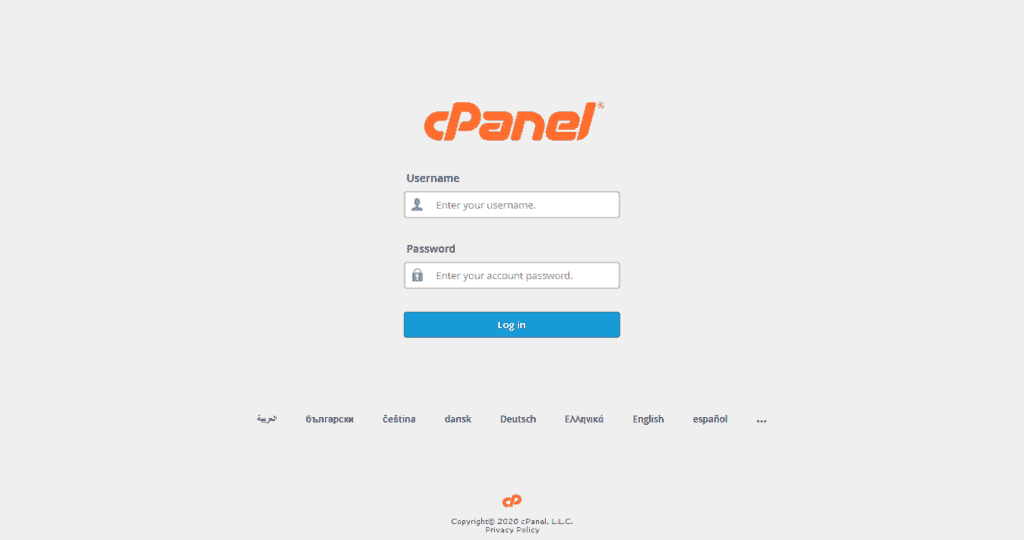 2. cPanel Dashboard
After you have successfully logged in, you will see the cPanel dashboard. From here you can see all the different icons which access various functions of your cPanel account.