If you are using Olive & Lake's hosting and you are hosting your emails with us, there are many options to access them.
You can access them using your preferred mail client such as Outlook or Thunderbird on Windows. On Apple Devices, you will usually use the Mail app.
Our emails are compatible with nearly any email client which can connect with IMAP.
You also have the option to login with "Webmail" using your browser.
1. Go to the Webmail Portal
Go to your website and add /webmail/ after the domain. For example:
https://wwww.mydomain.com/webmail
You will then be redirected to the webmail login screen.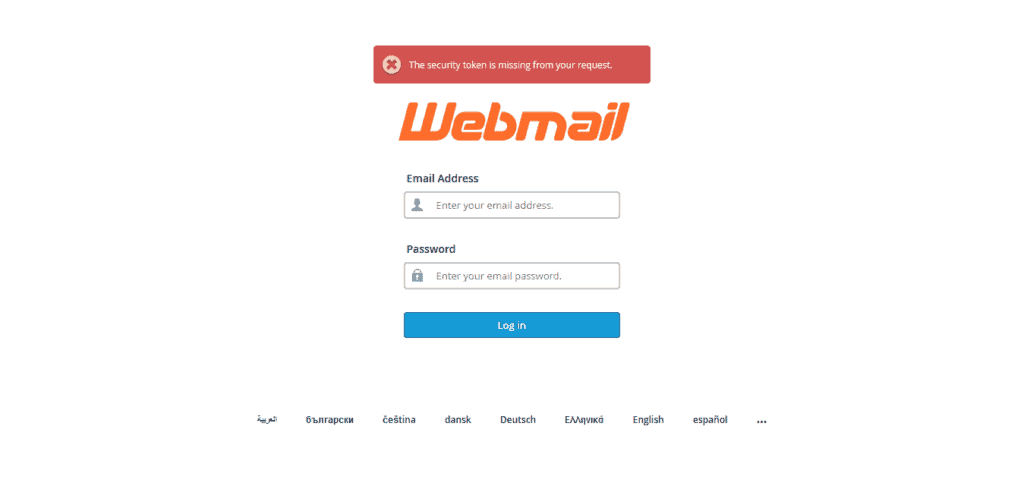 2. Enter your Login Credentials
Enter your email address and password – then click "login".
Your email address password would have been provided to you after your completed website. Alternatively, you can manage your email addresses from your cPanel. Here you can change passwords, add or remove email accounts and more. You can also contact our support to change this for you.
3. Webmail Dashboard
Here, you can access your inbox using Roundcube by clicking the orange "open" button. You can also get configuration settings for popular email clients on the right hand side.
You can also manage your email inbox with autoresponders, filters, forwarders, etc.
It's also possible to change your account settings such as your password.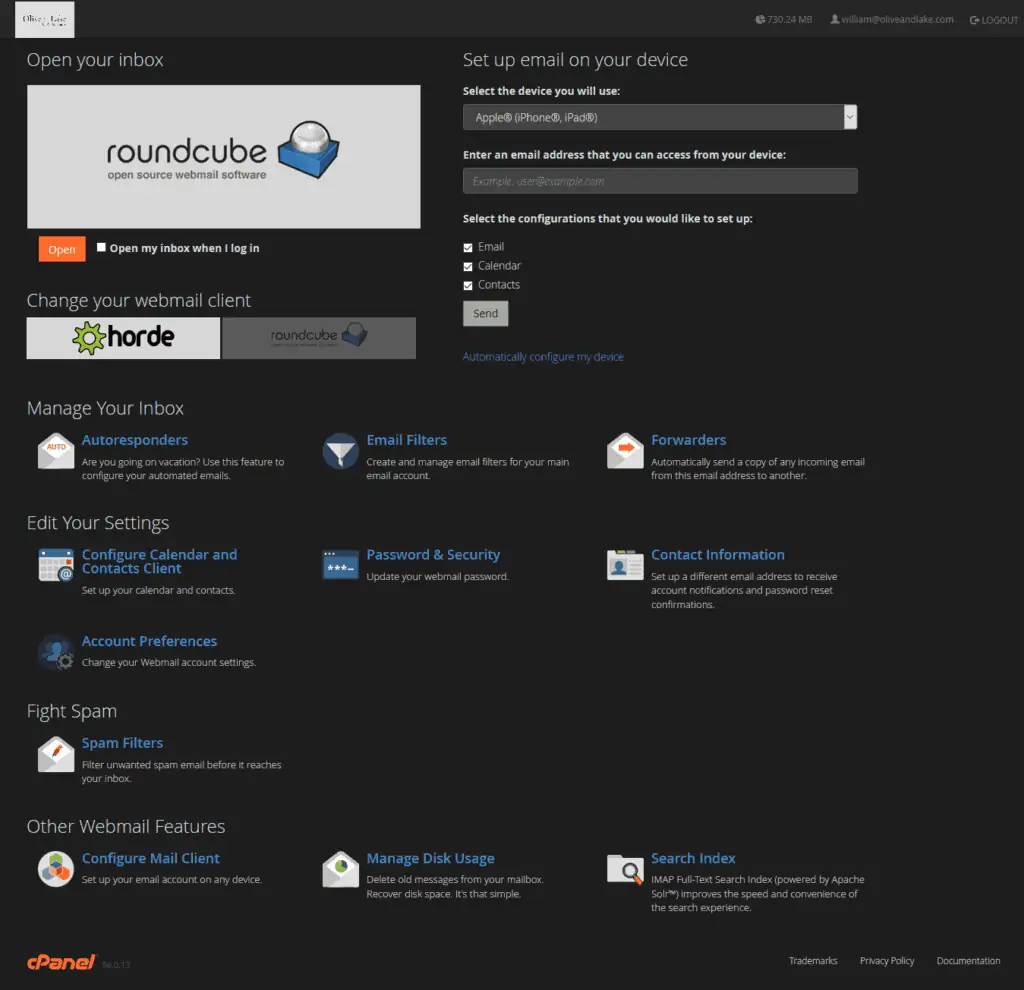 4. Email Inbox
After clicking the "open" button, you will be taken to your email inbox.